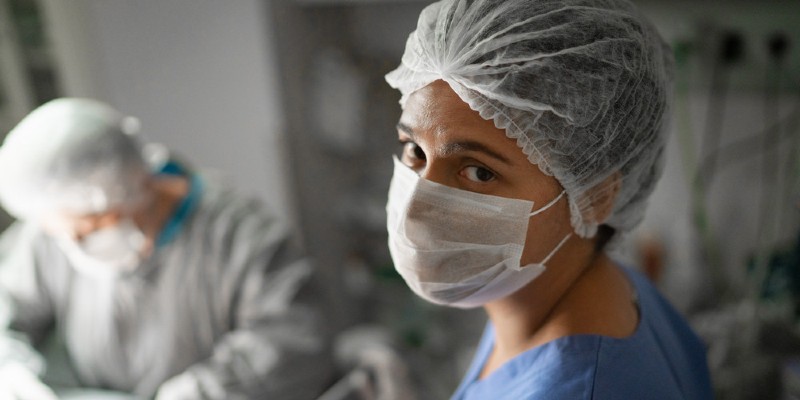 We've joined a coalition of organisations to produce a statement demanding employers do more to support staff wellbeing.
The "One Voice" statement outlines the longstanding issues facing the NHS workforce, including stress, burnout and the psychological impact of short staffing.
"While staff are by far the biggest cost for the NHS, they are also the biggest asset; without dedicated staff and the wide range of skills they bring, the NHS simply would not exist," the statement reads.
"Staff who are psychosocially healthy are better able to meet the needs and preferences of patients.
"So, it is essential to respond to needs of staff now as we emerge from the critical stage of the pandemic and the NHS is in its most fragile state ever."
Other signatories include the BMA, The King's Fund and The Royal College of Midwives.
Stephen Jones, RCN Professional Lead for Mental Health, said: "We are proud to come together with health and care professionals from all disciplines and backgrounds to demand staff who made the difference in the pandemic are treated fairly.
"Patient need is at the centre of plans to recover services that couldn't function fully in the pandemic, but this can't come at the expense of our members' wellbeing.
"Employers must learn to recognise the signs of decreased psychological wellbeing and educate the workforce about those signs. They must also act to avoid occurrences of moral distress, burnout and its associated risks.
"We also want all employers to fund sufficient, timely and ongoing access to confidential counselling, bereavement and psychological trauma support for all staff. Staff must be able to self-refer to these services and be given time off to attend.
"Rest and recuperation for health care staff must be central to decision-making on getting patients safely back to diagnostics and missed treatment. There must be funded and supported time-out - not limited to annual leave, for all staff."
Read the full position statement.