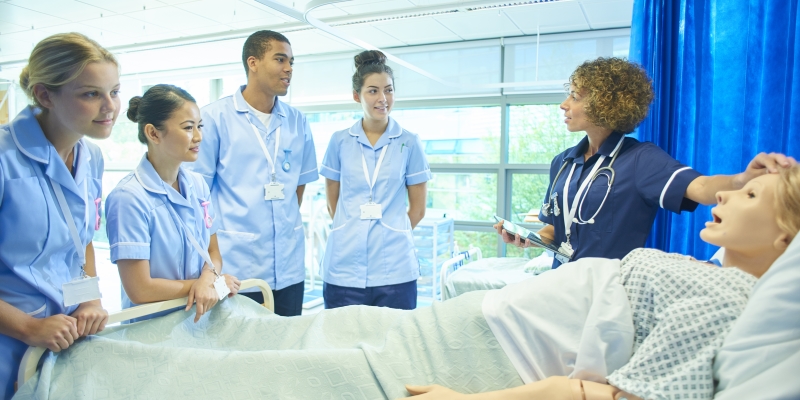 Extra government funding to increase the number of nursing degree apprenticeships in England do not go far enough, says the RCN.
The Department of Health and Social Care today (10 August) announced that health care employers would be incentivised to take on up to 2,000 nursing apprentices per year (up from around 1,000 per year) for the next four years.
The RCN welcomed the move, but reiterated calls for an end to self-funded tuition fees and reintroduction of a universal maintenance grant for all nursing students in order to fill the thousands of nursing vacancies in England.
Apprenticeships typically take four years, compared with three years for a full-time nursing degree.
Mike Adams, Royal College of Nursing Director for England, said: "This increase in places is a welcome step and we hope it will make a career in nursing more accessible for those fortunate enough to secure a place.
"It does, however, fall short of the wider investment needed to educate enough registered nurses for the future, ensuring health and care services have the staff needed.
"The full-time three-year nursing degree remains the best way to increase domestic nursing supply at the scale and pace needed.
"The government must abolish self-funded tuition fees for all nursing students as well as introducing universal living maintenance grants that reflect actual student need if it is truly committed on delivering the 50,000 more nurses they promised."