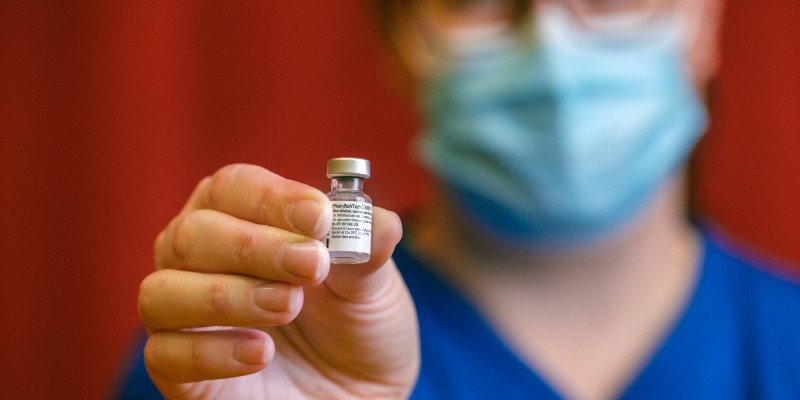 The media is today reporting that staff working in care homes for older people in England will be expected to have their COVID-19 vaccination within 16 weeks, or face being redeployed or losing their jobs.
The move is expected to be announced by the government in the next few days, when it is also likely a consultation will launch on making COVID-19 vaccines mandatory for all NHS staff in England, reports say.
The RCN responded to the Department of Health and Social Care (DHSC) consultation on the change for care home staff in April, warning that compulsory vaccinations could cause significant difficulties in a sector that already struggles to recruit enough people. We have previously stated that we don't support mandatory vaccines, including for flu.
Responding to reports today, RCN Acting General Secretary & Chief Executive Pat Cullen said: "The RCN believes that making the vaccine easily available is the best way to increase uptake and continue to encourage all nursing staff to have the vaccine.
"Health and care staff must be supported to make an informed choice about having the vaccine.
"It is inherent, however, within the Nursing and Midwifery Council code that nursing staff take measures to protect their patients and the public against serious illness as a professional responsibility."
It's been reported that workers who can prove they're medically exempt from getting the vaccine will not be affected.
Helen Donovan, RCN Professional Lead for Public Health, added: "The RCN strongly recommends all members have the vaccination as soon as they're able to. It is considered to be best practice, to protect them alongside their patients and clients as well as friends and family.
"However, we need to do more to support health and care staff to get the vaccination, taking time to discuss their concerns.
"Staff need to be able to make this decision in a supportive environment with the right information, encouragement and clear explanation of the benefit and value of the vaccine.
"It is imperative that all organisations make it easy for their staff to get vaccinated, by enabling them to have it within working hours, or at a time and location that suits them. This collaborative approach works well and improves vaccine uptake."