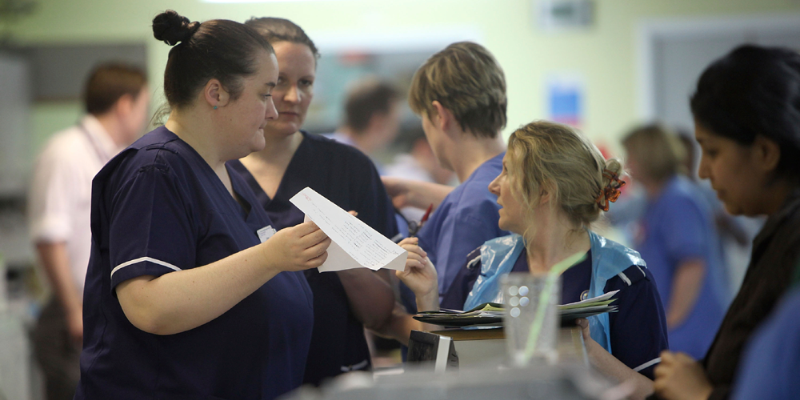 The nine-point plan, jointly released by the RCN and 15 other unions, details measures that must be in place to protect the NHS, patients and staff as outpatient clinics and operations resume.

These include fast, comprehensive and accessible testing and the ongoing, ample supply of personal protective equipment.

The plan also suggests that, over the next few months, many of the 40,000 staff who've returned to the NHS could be redeployed to relieve areas experiencing staffing shortages, allowing overworked staff some much-needed time off.

RCN national officer and team leader, and acting staff side secretary, Hannah Reed said: "Any discussions about a return to business as usual must take account of the need for more capacity and tools to restart services like outpatient clinics safely again. All staff need adequate supplies of protective equipment that is fit for purpose."

While the priority remains saving lives, and keeping health workers and patients safe, the blueprint calls on the government to ensure staff working through the pandemic get proper overtime and are paid for every hour they're at work. It also affirms that the high value the public has placed on health care staff must be reflected in pay talks, due to take place later this year.

"Staff must be paid in full for the extra hours worked during the crisis," Hannah added. "Any talk of future pay freezes to pay the bill for the pandemic will outrage nursing, health care staff and the public alike."