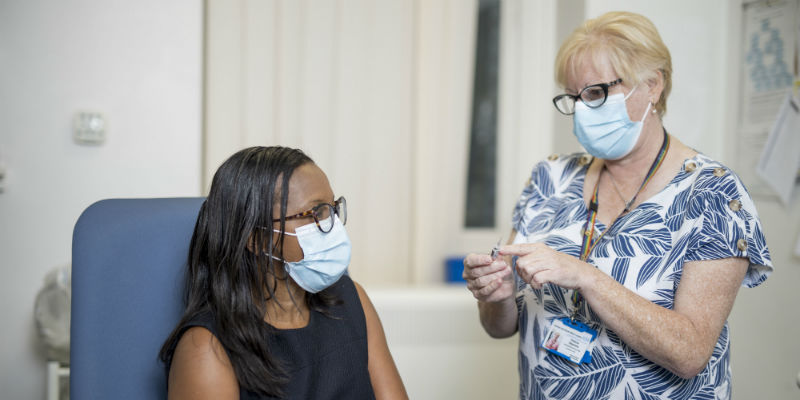 The campaign aims to help ensure that as many health and care staff, and nursing students, as possible receive the vaccine as early as they can – to help protect themselves, their families and the wider public.
It is not clear what the full implications of the influenza and COVID-19 viruses circulating at the same time will be. However, increases in overall infections and hospital admissions are expected and the flu vaccine will help minimise this for influenza.
Helen Donovan, RCN Professional Lead for Public Health, said:
"It's vital that nursing staff have the flu vaccine as early as possible, to help protect themselves and those around them, including their families and patients. With the double threat of flu and COVID-19 this year, this message is more important than ever.
"Organisations must make the vaccine readily available, with easy access to it during the working day. They shouldn't expect staff or students to have to travel significant distances, or take time out of work. We know that if organisations make the vaccine easy to access, uptake goes up exponentially."
"As well as heeding the messages of this campaign, we're also asking members to please support it, both at work or university, and using social media. Together we can make a real difference that will save lives and protect ourselves and our families as a very difficult winter approaches."
Members can support the campaign using social media by:
taking pictures when going to get the vaccine, placing them on social media and tagging @theRCN
tagging friends and colleagues when posting about the vaccine to help remind them to get it, too
using the #BeatTheFlu hashtag to help generate further attention online
sharing the RCN's Winter Wellbeing poster.
The campaign also supports staff administering the vaccine and encourages people to stay healthy by doing physical activity and eating well this winter.