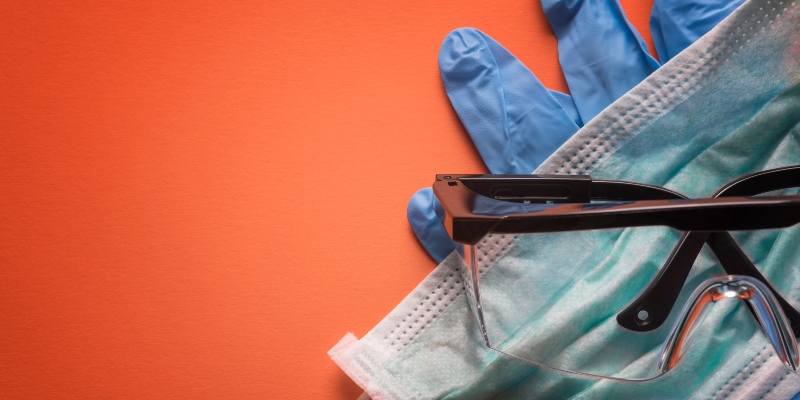 The RCN has responded to members' concerns regarding their protection against the more transmissible COVID-19 variant and is continuing to seek assurance that current infection prevention and control guidance is adequate for NHS staff given increased transmissibility in all settings.
We are clear in our expectation that staff should be offered a higher-level of personal protective equipment (PPE) as a precautionary measure in all heath care settings pending clarity on transmission aspects of recent variants of the virus.
Alongside the BMA, we wrote to the government in December explaining that our members are concerned about the risk of airborne infection and want clarity on the management of that risk.
We have now taken our call to Public Health England, demanding an independent review of the evidence used to support NHS infection prevention and control guidance on the controls required to limit the spread of COVID-19 and mitigate the risks it poses to health care workers.
The RCN equally recognises the importance of other factors, such as the health care environment, in the spread of infection and is asking for an assessment of ventilation within health care environments. We know from the workplace safety regulator's own advice that good ventilation reduces the concentration of the virus in the air and therefore the risk of any airborne particles.
RCN Chief Executive & General Secretary Dame Donna Kinnair said: "Nursing staff and all health care professionals need urgent reassurance from government ministers and scientists that they are sufficiently protected from the new variant both by PPE and safety procedures in their place of work. They want and expect their concerns to be heard and responded to, not to just be told there is no evidence.
"Without delay, they must state whether existing PPE guidance is adequate for the new variant. While more research is carried out, we ask for the precautionary principle to be applied and staff to be given a higher level of PPE if working with suspected or confirmed cases. The government must initiate a review of the effectiveness of ventilation in health and care buildings too.
"We put these concerns in writing before Christmas and nursing staff still need the answers to deal with the current pressures with confidence."