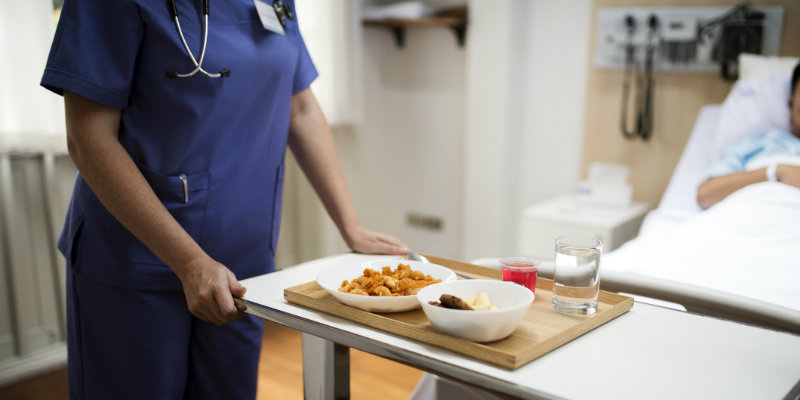 The government's new review into NHS hospital food, announced today, aims to improve food served to staff, patients and visitors.
The scheme, which is backed by celebrity chef Prue Leith CBE, wants to establish new national quality standards and offer patients and NHS staff healthier food and greater choice, particularly for staff working overnight.
However, the RCN has said that nursing staff are unlikely to see any benefit unless there is wider investment in the health care system.
RCN England Director Patricia Marquis said: "Ensuring patients and staff have access to healthy, nutritious food in hospital is essential but you don't need a celebrity chef to tell you hospital food needs an overhaul.
"More than six years ago the then-health secretary said hospitals should serve food that is of high quality and healthy.

"The government hopes this review will improve the lives of nursing staff as well, yet many of our members tell us short staffing is so rampant lunch breaks have become a luxury, not a necessity.

"Nursing staff won't see improvements in hospital catering if they can't even take time to eat a proper meal on shift without putting patients in harm's way."
Patricia added: "This review won't make a lasting impact without a full-scale investment in the health and care system. If the health secretary's prepared to review hospital food, when can nurses expect a full review of safe staffing including the need for legislation?"
The RCN is campaigning for staffing for safe and effective care across all four countries of the UK. Read more about our
safe staffing campaign
.