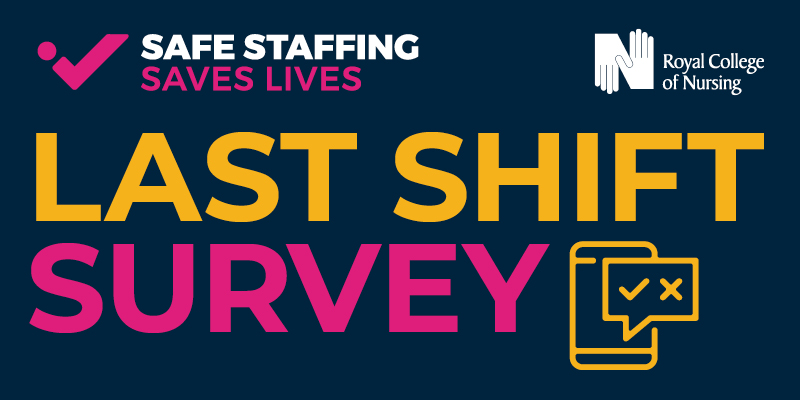 We've launched a short survey to understand more about your experiences at work.
It asks about staffing levels on your last shift and what impact they had on patient care.
It also asks whether staffing levels and skill mix were sufficient to meet patients' needs, as well as how many additional hours you worked and whether you were able to take your breaks.
The results will be used to influence decision makers about what's needed to support nursing staff deliver safe and effective patient care.
RCN General Secretary & Chief Executive Pat Cullen said: "We want to hear the personal experiences of nursing staff, wherever they work, so we can provide a real insight into what it's like providing health and social care today.
"By gathering the stories of nursing staff, we'll be able to more powerfully inform politicians and decision makers about the impact of low staffing on both patient care and staff wellbeing.
"Please take the time to complete this extremely important survey."
The survey was last conducted before the pandemic, in early 2020, with nearly 27,000 members sharing their experiences with us. It takes just 10 minutes to complete and responses are anonymous. The survey closes at 11pm on Sunday 27 March 2022.