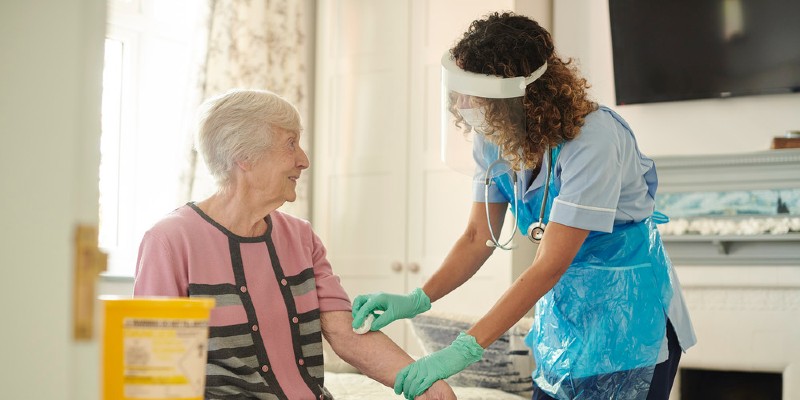 The RCN has published Raising the Bar, a new infection prevention and control (IPC) publication. It investigates the history and language used to support current UK IPC guidance and policies to support RCN members implementing IPC practice in an effective and sustainable way.
While some IPC language and terminology has evolved, the pandemic has highlighted that confusion exists among some nursing staff.
As a result, we commissioned a review of current guidelines, which inspected key national and international publications to compare terminology on standard and transmission-based precautions – the building blocks of good IPC practice. The report paid particular attention to advice on the use of gloves and face coverings.
Indications for the use of face coverings, such as what type to use and when to wear them, were found to be inconsistent. This has the potential to cause issues in the level of PPE provided to staff.
There were also unhelpful differences in how the spread of COVID-19 was described, including the continuing use of the terms 'droplet' and 'airborne'. This resulted in conflicting opinions on the use of PPE, especially respiratory protection.
We are recommending that the implementation of updated IPC guidelines should be monitored, and findings should be reported to trust and health boards to ensure standards improve and consistency is in place between different organisations. We are also calling for all organisations delivering health care in the UK to carry out routine audits of hand hygiene adherence that include glove use.
Rose Gallagher, RCN Professional Lead for Infection Prevention and Control, said: "The COVID-19 pandemic has highlighted just how important language and guidelines are for the effective application of infection prevention and control when delivering care.
"They are at the heart of protecting patients and breaking the chain of infection.
"Our review of the foundation principles of infection prevention found that there is a wide range of international and national guidelines available. However, now is the time to implement learning from the pandemic and ensure language is consistent in existing and new guidance."