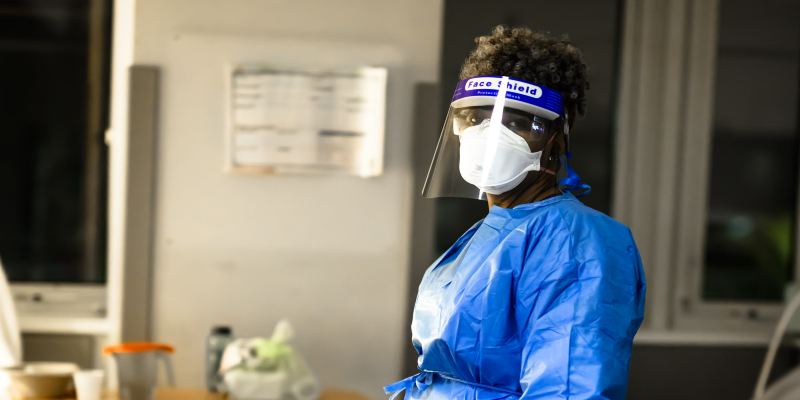 Image copyright Dr J D Williamson
In the RCN's annual Mary Seacole Lecture, Professor Calvin Moorley PhD, Chair of Diversity and Social Justice at London South Bank University, talked about how racism is having an impact on nursing staff today.
Trinidad and Tobago-born Calvin, who has more than 25 years of nursing experience, explained where he believes the construction of racism stems from.
It dates back to 18th-century philosophers, such as Carl Linneaus, he said, who wrote about thoughts on race. For example, Linnaeus classified race into four types, two of these being Homo Europaeus (people with fair complexion) who are described as civilised and live by rules and custom; and Homo Afer (people with black complexion), described as cunning, careless, and governed by whim.
Calvin explained that this gives context to observations of skin colour and behaviour, and that these views continue today. It's this "inheritance of racism" that is affecting nursing staff, he said.
Speaking on the Windrush generation, he said that in post-Second World War Britain, people from the Caribbean were invited to "build the NHS". However, he noted that "those nurses were not always treated with respect, dignity or fairness" because of racism and the colonial past.
With international recruitment today, Calvin pleaded: "Let us not let history repeat itself with the hardship and racial prejudice that the Windrush nurses experienced."
The COVID-19 pandemic has seen a "disproportionate number of deaths" within black and ethnic minority nursing staff, Calvin said, and the virus "binds itself to those who have experienced inequalities through the medium of structural racism".
This is also related to how black and minority ethnic nursing staff are treated more generally, he said. Calvin referenced the NHS England Workforce Race Equality Standard report, which finds that black and minority ethnic staff report experiencing greater levels of harassment, bullying and abuse from patients, relatives or the public, compared to white staff.
He urgently called for all nursing staff to unite in the fight against racism. "We need non-racist and anti-racist practice as a necessity for the nursing profession to grow and develop," he said.
Calvin finished his lecture by asking a poignant question: "How will you treat the pandemic of racism?"