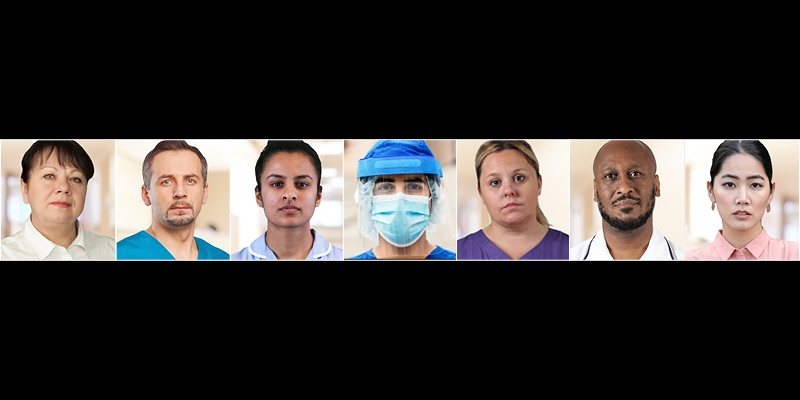 The RCN has given oral evidence to the NHS Pay Review Body (PRB). Our team, led by elected member Mike Travis, Vice Chair of the RCN Trade Union Committee, and Mike Adams Director, RCN England, made the case for a pay rise while stressing the link between fair pay, recruitment, retention and safe staffing.

Members' views and experiences of working during the COVID-19 crisis were quoted extensively in our written submission submitted in January. We used this information to reinforce that the nursing workforce is suffering from severe staff shortages, low morale and operating in an environment deprived of investment and resources.

In our evidence, which would usually be made in person but was this year given virtually, we made the clear case for a 12.5% pay rise, stressing that this is a priority for members. We reinforced our message that nursing staff have suffered from a decade of pay stagnation, with pay awards failing to keep up with the cost of living. This is affecting both recruitment and retention into the NHS.

Mike Adams said: "Nursing is the largest safety critical profession in the NHS, yet its workforce suffers from both unsafe staffing levels and pay levels that fail to match the level of responsibility, skill and expertise demonstrated on a daily basis. This situation cannot continue, the NHS needs to ensure the safe staffing levels that are crucial for patient care."

The PRB is responsible for advising the government on pay for NHS staff and takes evidence from trade unions, employers and governments to inform its recommendations. The governments covering the health service in England, Northern Ireland and Wales have asked the PRB to recommend what pay increase NHS staff in those countries should receive for 2021-22.

As a leading member of NHS Staff Side, the RCN also gave evidence alongside other unions as part of the joint staff side submission earlier this month.
The RCN's Fair Pay for Nursing campaign is asking for a 12.5% pay increase for all Agenda for Change staff, a figure that the Trade Union Committee and Council set following extensive engagement with the full membership in 2020.