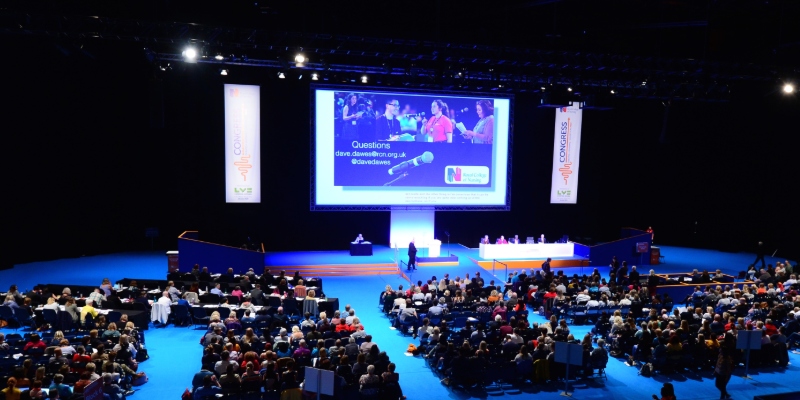 RCN members agreed to change the name of health practitioner members to nursing support workers following a vote at the RCN Annual General Meeting (AGM) in Liverpool today.

The name of the RCN Health Practitioners Committee will now change to the Nursing Support Workers Committee. Members of both the RCN Health Practitioners Committee and RCN Professional Nursing Committee supported the special resolution as they believe the new name reflects the members they represent more accurately.

After a lengthy discussion members did not approve a second special resolution to make a change to the Standing Orders about the terms of office of RCN Council members.
The Council elections were due to open today but nominations will not open until Council has had an opportunity to discuss the implications, if any, later in the week.

As well as voting on special resolutions, the AGM is an opportunity for members to reflect on activities over the past year and to ask questions about the running of the College, including its finances and issues of a professional nature.

Addressing her first AGM as Chair of RCN Council Sue Warner promised members she's determined to ensure the RCN is effectively engaging with all members.

She told members in the hall and those watching online: "You are leading and shaping our overarching campaign for this year and our biggest priority, our campaign to have safe and effective staffing levels enshrined in law and fully implemented in practice, throughout the four countries of the UK.

"Fellow members, it's time to tell those in power, who are ignoring our calls for action that we demand that they listen to us. We will be heard."