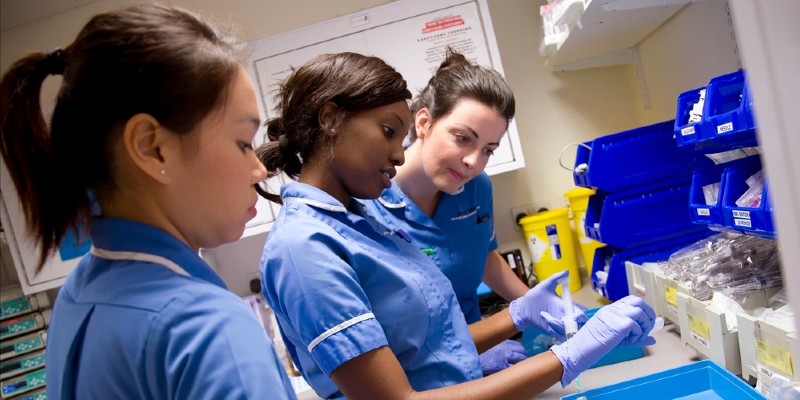 The latest part of the NHS People Plan has been published today (30 July). It sets out how the NHS in England plans to look after the health and wellbeing of its staff, tackle discrimination, implement new ways of working, and grow and train the workforce.
Although the plan pledges to grow the NHS workforce, it doesn't provide costs or a plan for how this will be delivered, and only outlines proposals for 2020/21. The plan follows the Interim NHS People Plan that was published last year in June and a further plan is expected to be published later this year.
RCN Chief Executive & General Secretary Dame Donna Kinnair said: "Today's plan sets out important commitments to support retention of the nursing workforce. The government must now take rapid action to resolve the current workforce shortage and address significant issues in supply of domestically-educated nursing staff.
"The emphasis on creating a flexible, inclusive workplace culture is encouraging. Bullying and harassment have, for too long, been allowed to frustrate the ambitions and development of NHS staff. A new civility toolkit should help address these issues, if implemented effectively. Similarly, the NHS Violence Reduction Standard shows the risks nursing staff routinely take of being seriously harmed at work aren't being ignored.
"The government must now take rapid action to deliver a full workforce strategy for the Long Term Plan. The delay in delivering a full and comprehensive workforce strategy, addressing domestic supply as well as recruitment and retention, is particularly concerning given staff shortages and the role that nursing staff continue to play in the pandemic.
"We have repeatedly called for a fair and early pay rise for nursing staff, and proper funding of student nurses. This must be an urgent priority for the government because this is crucial for ensuring patient safety."
The current NHS pay deal runs until April 2021. The RCN is calling on the government to bring next year's pay discussions forward to recognise the huge contribution made by nursing staff during the COVID-19 pandemic and so that nursing staff can receive fair pay earlier.
A recent RCN survey revealed a rise in members considering leaving the profession, with many citing pay as a factor. Nearly three quarters (74%) said higher pay would make them feel more valued.