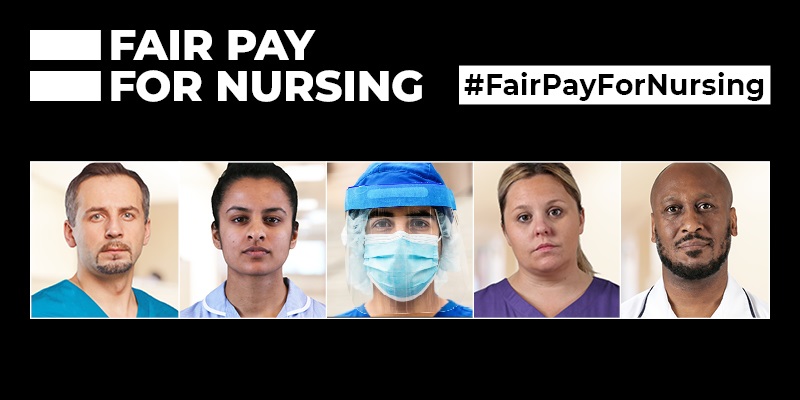 The RCN consultation on NHS pay will open at 9am on 12 August and close at noon on 13 September, the timetable having been agreed today by a meeting of senior elected RCN members representing members across the UK.
Members in England and Wales will be asked to have their say on whether their 3% pay award is acceptable. Ministers in Northern Ireland are yet to decide what they will award HSC staff. As soon as details are known the RCN will consult all affected members in Northern Ireland.
In Scotland, members continue to be in a trade dispute with the Scottish government and NHS Scotland employers after they rejected an offer which gave them an average 4% pay increase.
The Fair Pay for Nursing campaign, for a 12.5% pay increase, continues this summer and all members are encouraged to get involved in UK-wide Summer of Action events.
The consultations will be carried out by an external company, Civica, to ensure independence and rigour. RCN members should look out for emails containing a link to vote from Civica next week. Reminder emails will also be sent during the voting period.
A robust consultative ballot process will assure the public that we are approaching this issue with the understanding that nursing is a safety critical profession.
To have your say, it's important we have accurate details for who your employer is. Check these now at MyRCN.