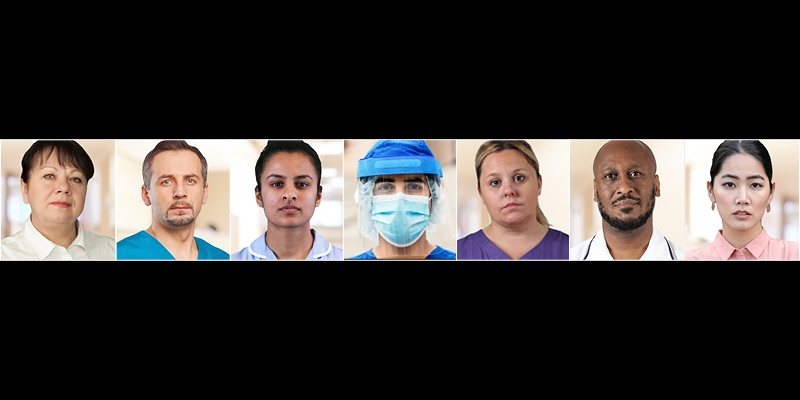 Two thirds of the public believe the government should try harder to find the money for a decent pay rise for NHS staff in England, according to a Savanta ComRes poll published today (4 May).
The research for the UK's 14 health unions, including the RCN, demonstrates that people want the Prime Minister to stand by his promises to NHS staff.
The survey of more than 2,000 people shows a majority of the public (60%) think the 1% rise proposed by the government for NHS workers in England is too low.
The findings also highlight how two thirds of people (66%) would support the government making additional resources available for a pay rise for NHS staff.
Health service staff were due their pay rise on 1 April but delaying tactics from Number 10 mean over a million employees are still waiting.
RCN Acting Chief Executive & General Secretary Pat Cullen said: "This polling is more evidence of the strong public support for a decent pay rise for health and care staff who are still going over and above during this worldwide pandemic.
"If politicians ignore NHS workers and the public, it's inevitable more nurses will leave the profession - with patients and the wider public suffering as a result. The public will hold the government to account for the failure to address the pay crisis and the tens of thousands of vacancies."
The RCN's Fair Pay For Nursing campaign is calling for a fully funded 12.5% pay increase for all nursing staff covered by Agenda for Change terms, as part of a one-year deal that applies equally to all bands.
The government has confirmed it will use the Pay Review Body process to determine a pay award for NHS staff in England this summer, but in March said it assumed a headline pay award of 1%.
Meanwhile, RCN members on Agenda for Change terms and conditions in Scotland are currently being consulted on the Scottish government's offer of a single year pay deal 2021-22. The ballot closes at 9am on Wednesday 5 May.