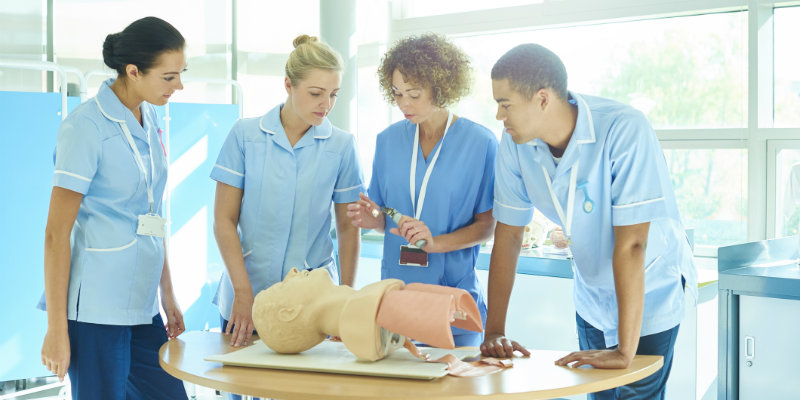 The Nursing and Midwifery Council (NMC) today announced a new
recovery education standard
that introduces the opportunity for students to undertake practical learning in a simulated environment.
Recognising the impact the COVID-19 pandemic has had on availability of clinical placements, the NMC hopes this increased learning flexibility will "ensure the next generation of nurses have sufficient practical experience to qualify with the skills and knowledge they need to deliver safe, effective and kind nursing practice."
Simulated learning is only to be utilised where conventional clinical practice is not possible and for up to a maximum of 300 hours of the overall 2,300 practice learning hours. A student's final placement before registration must be spent in a conventional clinical care setting.
Mike Adams, RCN Director for England, said: "This has been a really challenging time for students with much of their learning being disrupted and many at a real risk of having their graduation date delayed due to challenges around placement availability.
"We know that simulation can be an effective alternative way of learning and can be a more flexible practical learning tool to support students in progressing their studies.
"It is vital however that, where implemented, the effectiveness of this change is closely monitored to ensure that students across the UK consistently continue to achieve the required standard of practice as they move towards registration. Any learning from this development must be captured in order to inform any professional debate on the future of graduate-level nurse education."
Each NMC-approved education institution will be able to choose the best way to apply this recovery standard, taking local circumstances, placement availability and individual students' needs into consideration. Students are advised to talk directly to their education provider for details of how this standard may be applied to their studies.