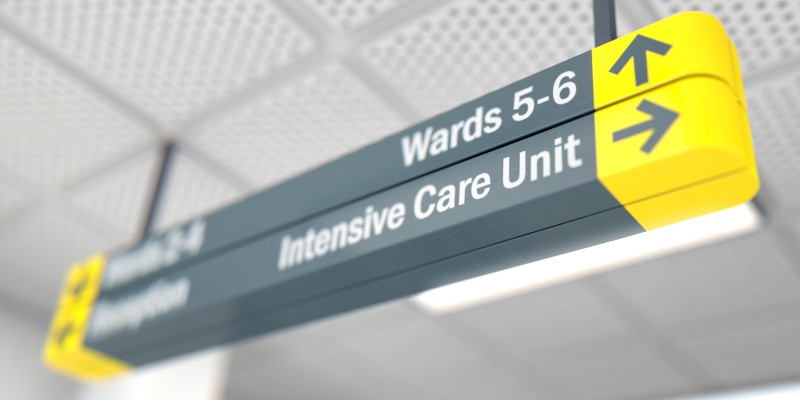 NHS England and NHS Improvement with Health Education England have issued new guidance on workforce models for hospitals during COVID-19.
It says that the staffing standards for intensive care units, which usually dictate that there is one specially trained intensive care nurse to each critically ill patient, can be temporarily suspended.
The UK Critical Care Nursing Alliance (UKCCNA), of which the RCN is a member, has been consulted on the changes.

Based on research evidence, knowledge and experience from the first wave of the pandemic, the UKCCNA believes patient safety and staff wellbeing will be best secured during the second surge if:
nurse:patient ratios are maintained at a minimum of one trained critical care nurse for two level 3 patients, compared with the normal 1:1 ratio, supported by one other registered health care professional
there is one trained critical care nurse for four level 2 patients, compared to the normal 1:2 ratio, supported by one registered health care professional.
The UKCCNA says this should be achieved through the redeployment of staff from outside of critical care, who should have received surge training.

In addition, other support staff should be available to assist with delivering patient care. There should also be at least one supernumerary co-ordinating nurse on each shift per intensive care site.

Outside of pandemic conditions, national recommendations for critical care nurse-patient staffing ratios for level 2 (1:2) and level 3 (1:1) patients should continue to be the standard.

Suman Shrestha, RCN Professional Lead for Critical Care, said: "Many intensive care units are already experiencing, or are expecting to experience, a high level of activity and operate beyond their capacity this winter. It is clear that there are not enough critical care nurses to meet the demand.

"There is also clear evidence on the impact of the increased workload during the pandemic on the wellbeing of our critical care nurses throughout the country. The best alternative to secure patient safety and staff wellbeing therefore is through deployment of staff from other areas to support critical care teams.

"Reducing the ratio of specially trained intensive care nurses to patients must be a temporary measure and only used when it is absolutely necessary."

The RCN is firm that the altered ratios are a minimum standard and that the professional judgement of nursing staff be taken into account if they consider them to be insufficient for a specific clinical caseload. It also says staff must be supported to raise and escalate patient safety and psychological concerns.