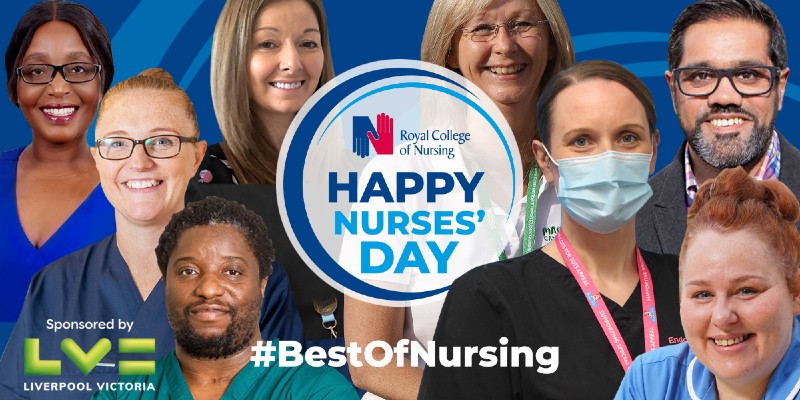 Nurses' Day is an annual celebration of the nursing profession, held on 12 May, Florence Nightingale's birthday.
This year, we're celebrating the #BestOfNursing, showcasing the incredible work of RCN members and the difference you and your colleagues make to patients' lives.
More than two years on from the start of the COVID-19 pandemic, under ongoing challenging circumstances, the crucial role of nursing staff and the respect and value of the public has never been clearer.
In a recent YouGov poll, members of the public said nursing staff make the biggest contribution to society of all professions. Compassion, skilled care, communication and specialist training were stated as the skills or qualities of nursing most valued by the public.
The varied, highly skilled and invaluable role of nursing staff is clearly demonstrated in our Nurses' Day 2022 video:
It's also clear in the stories of RCN members that we are sharing on our Nurses' Day webpage and on social media today. Head to our Twitter, Facebook and Instagram to see more or share your #BestOfNursing pictures and messages.

RCN General Secretary & Chief Executive Pat Cullen said: "The public knows that nursing staff go above and beyond in all they do for patients and those in their care. Our people always defend and champion safe patient care and that is what is being recognised on Nurses' Day.

"Today is a celebration of nursing staff's clinical excellence, their personal compassion and genuine dedication. I encourage everyone to share your #BestOfNursing stories, be it from hard working staff on our wards, in surgeries, in the community, in social care and everywhere else."