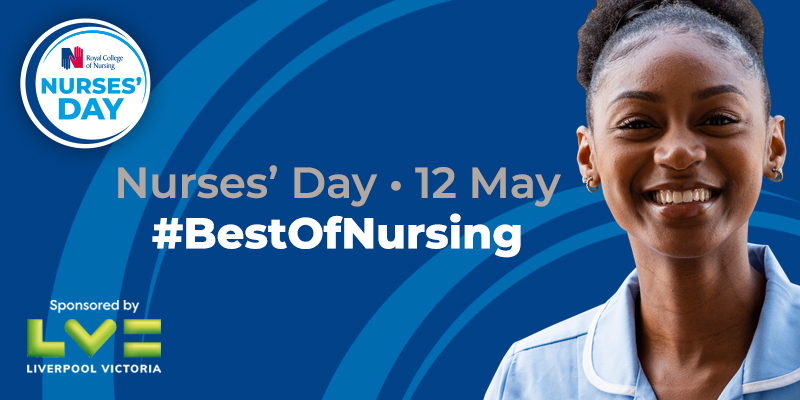 This Nurses' Day (12 May 2022), we'll be celebrating the incredible work of RCN members and the difference you and your colleagues make to patients' lives, by sharing stories that demonstrate the #BestOfNursing.

Despite working through challenging circumstances, nursing staff continue to go above and beyond to deliver highly skilled, safety-critical care to patients every single day.

Nurses' Day is a chance to recognise and say thank you for all that you do.

Join us this Nurses' Day and share your #BestOfNursing story – it could be about care you or a colleague provided, or care provided to yourself or a loved one.

You can also mark Nurses' Day in your workplaces by ordering badges, putting up posters and using our Teams background.

On the day, we'll be sharing videos and messages from supporters across the UK, who all want to say thank you for the incredible work nursing staff do. Get involved online: look out for our Nurses' Day videos and member stories and share these on your social media accounts on the day.

We look forward to celebrating the #BestOfNursing with you.