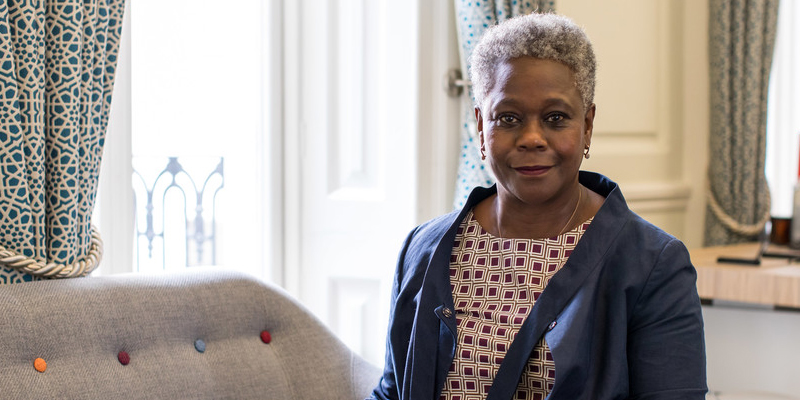 RCN Chief Executive & General Secretary Dame Donna Kinnair will reiterate the need for significant investment in the nursing workforce – starting with fair pay – at a virtual conference for RCN representatives today (18 March).
In her speech to hundreds of nursing activists, Dame Donna will say their work in the pandemic has "smashed" old stereotypes of the profession and that the next pay award must acknowledge the realities of the role.
"I'm appealing directly to Boris Johnson today to think back 12 months. When he told the world he owed his life to the care of nursing staff. When he acknowledged that the people who looked after him were putting themselves in harm's way," she will say.
"He had his eyes opened to the difference 21st century nursing makes. He told the country it was two nurses who stood guard for 48 hours and made lifesaving interventions. How would he feel if he saw them now? They stood by you, now stand by them."
The
UK Joint Reps Virtual Conference 2021
takes place on Thursday 18 and Friday 19 March, when the spring UK joint representatives' conference was scheduled.
Its theme is "Healing and rebuilding: finding hope for the future". It will acknowledge the central role RCN reps have played throughout the pandemic, explore how they've supported members and look ahead to the influence reps can have going forward. It will feature a keynote presentation on showing the courage of compassion and include sessions on mental health support and wellbeing.
In her opening address, Dame Donna will say the government knows it has "badly misjudged" the proposed pay award and criticise suggestions of a COVID-19 bonus.
"It's very simple – we don't want a one-off sweetener. Nursing needs a significant pay increase this year that we can build on next year too.
"Putting an extra £3.50 a week on the table doesn't cover the cost of a day's parking," she will say.
The RCN's
Fair Pay For Nursing campaign
is calling for a fully funded 12.5% pay increase for all nursing staff covered by Agenda for Change terms, as part of a one-year deal that applies equally to all bands.
In January, we
submitted evidence to the NHS Pay Review Body
, which makes recommendations to ministers on pay for NHS staff, explaining why nursing staff deserve this rise, its affordability, and stressing the link between fair pay, recruitment, retention, and safe staffing.