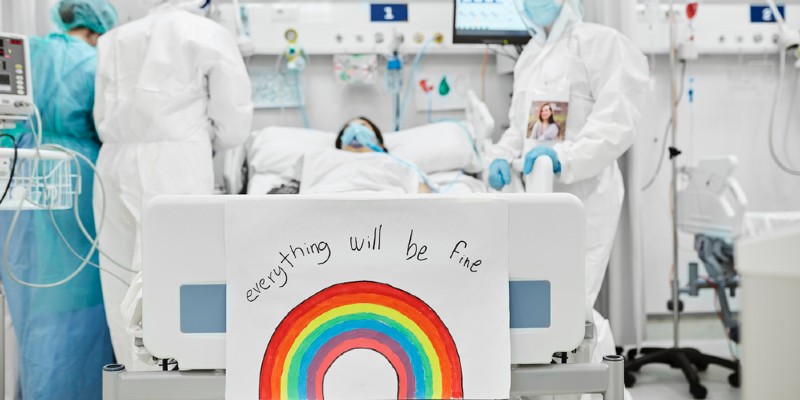 Data released by the Universities and Colleges Admissions Service (UCAS) show applications to study nursing in the UK have increased by almost a third (32%) from this time last year.
The latest statistics, relating to applications made by the 29 January deadline, reveal record numbers of 18-year-olds (16,560 applicants, up 27% from 2020) and those aged 35 and over (10,770, a 39% rise) have applied to study nursing so far this year.
Though the figures show a significant increase in applicants across the UK since 2020, the picture is more mixed when compared with data from 2016 – the last year the nursing bursary was available for students in England. The 35% rise in applications in England this year only now brings us back up to the level of interest in nursing degrees shown by people back then.
RCN Director for England Mike Adams said: "Today's nursing staff are clearly inspiring those of the future. Their professionalism and dedication in the last 12 months have encouraged even more people determined to join a diverse and fulfilling career.
"This is a welcome boost in applications but follows a number of years of decline since the removal of government support for student nurses' tuition fees and living costs.
"This rise in applications only takes numbers back to where they were five years ago and is still not at the scale needed. More must be done to close the gap on those that have been lost in that time.
"With tens of thousands of vacant nursing jobs, every qualified candidate needs to be supported through their education into the right job.
"This starts by providing full tuition funding and living cost support to make sure none of these students are forced to leave because of financial pressures, and must be matched by acting to keep the nursing staff that have provided such inspiration by giving them the pay rise that properly reflects their skills."
Our Fair Pay For Nursing campaign aims to secure a fully funded 12.5% pay increase for all nursing staff covered by Agenda for Change terms, as part of a one-year deal that applies equally to all bands. Sign our petition to tell the prime minister why you demand fair pay for nursing now.