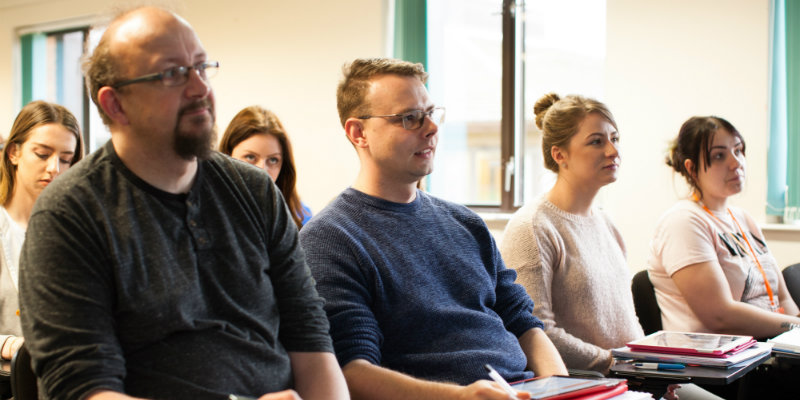 Figures released by the Universities and Colleges Admissions Service (UCAS) reveal the number of student nursing applicants in England has fallen 29% since 2016, the year in which the nursing bursary was removed. A small increase of 4% on last year's figures has failed to avert the crisis in student nursing recruitment.
The numbers suggest that the decision to remove student nurse funding has failed in its aim to attract more people to the profession. It leaves the health and care system in England desperately short of the number of student nurses it needs now and in the future.
RCN Chief Executive & General Secretary Dame Donna Kinnair said: "We need to see a much bigger increase if we are to have the number of nurses we need to sustain health and care services and give patients the care they deserve.
"We need to see a sustained investment to grow the supply of our future nurses and the urgent delivery of a long-term plan for the staff of the NHS. We cannot do this without a massive increase in the amount of government funding to incentivise people to study to become nurses and to support them when they are in full-time clinical placements."
The RCN continues to ask for an urgent government guarantee to invest at least £1bn into nursing higher education, with the student-led RCN #FundOurFuture campaign leading the calls. Add your name to the campaign and show your support for the future nursing workforce.
Donna added: "Ministers must stop leaving it all to chance. The Secretary of State told the Health and Social Care Select Committee he is looking at financial incentives but this should not be limited as he described. The scale of the challenge facing us means he needs to offer more support to large numbers of would-be nurses.
"We cannot continue as we are. We know patient care is suffering and the staffing crisis simply has to be addressed."
In Wales, the
student nursing bursary has been extended until 2020
, while it has remained in Northern Ireland and Scotland. Scotland was the only one of the four nations to see applications increase between 2016 and 2019, with a rise of 10%.