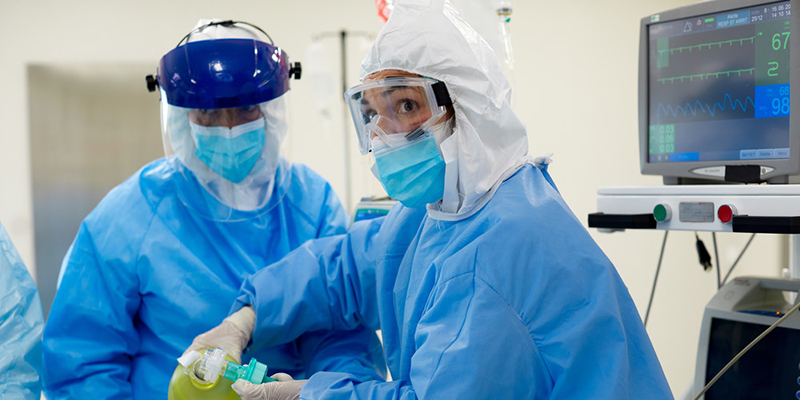 Today, as the prime minister begins to map a route out of lockdown in England, the RCN has published a document outlining the key tests for returning to 'normal' in the NHS.
The RCN is clear that the debate on returning to 'normal' service level must have patient need at its centre, but that it can't come at the expense of members' wellbeing.
We're calling on the government and health care employers to focus on patient need and the ability to safely staff services, and to ensure nursing staff are involved in any plans or decisions.
The document includes eight key principles focusing on staff recovery and patient safety. Crucially, it says that staffing levels must be urgently addressed and must return to pre-COVID-19 levels as a minimum, particularly in areas such as intensive care where ratios were diluted to unsafe levels during the pandemic.
The principles emphasise that nursing staff need rest and recuperation, including funded time out in addition to annual leave, as part of any 'recovery and retention strategy' in health care.
They highlight the importance of nursing staff having timely and ongoing access to services to support their mental health and wellbeing, including confidential counselling, bereavement and psychological trauma support for all staff. The RCN is also calling for 'long COVID' to be recognised as an occupational disease with appropriate support put in place.
The principles state that even with extensive vaccination programmes, the occupational risk to nursing staff remains high and they reiterate the RCN's calls for a higher level of personal protective equipment to be used as a precautionary measure as new variants of the disease emerge.
It's also crucial that employers consider the increased risk faced by health care staff from black, Asian and minority ethnic (BAME) backgrounds and take action to reduce the risk and protect staff from the impact of COVID-19.
RCN Chief Executive & General Secretary Dame Donna Kinnair said: "The prime minister must not bow to political pressure, only to pile it on health and care services instead.
"The messaging on hands, face and space must be reinforced, not diluted. Nursing staff are still telling me that the pressure on hospitals and other services are as bad as at any point last year.
"Exhausted staff must be supported to recover and pressure must abate further before we can enjoy the normality everybody craves."