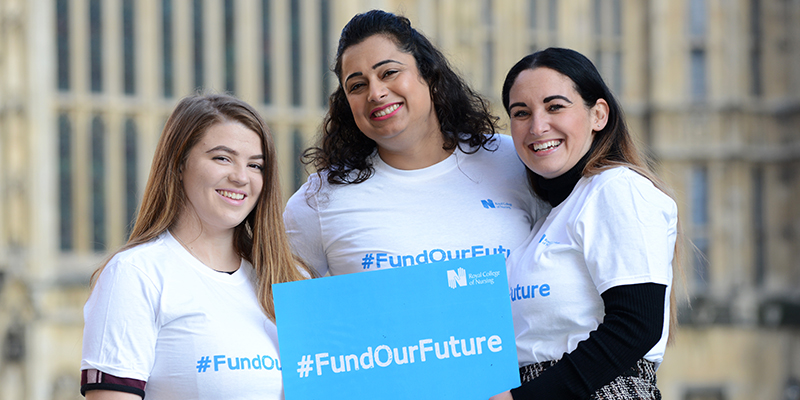 Nursing students are inviting their MPs to online meetings to highlight the need for fully funded nurse training.
Spotlight on Nursing Students is a virtual lobby week taking place between 7-11 December. Student nurses from England will share their experiences with MPs, showing how the lack of financial support has affected them and why government funding is needed now.
The lobby week will emphasise the demands of our Fund Our Future campaign, which has already resulted in a grant for nursing students. However, the government needs to do more to support the future of nursing, at a time when there are more than 40,000 nursing vacancies in the NHS in England alone.
RCN Students are calling on the government in England to:
abolish self-funded tuition fees for all nursing, midwifery, and allied health care students
introduce universal, living maintenance grants that reflect actual student need
reimburse tuition fees or forgive current debt for all nursing, midwifery, and allied health care students impacted by the removal of the bursary.
Jess Sainsbury, Chair of the RCN Students Committee, said: "We need RCN student members in England to take part in our first students virtual lobby week of parliament. The COVID-19 pandemic has prevented us from engaging with MPs at Westminster and in their constituency offices, so we're asking you to take the meetings online."

Go to our Spotlight on Nursing Students page now for guidance on organising a virtual meeting with your MP.