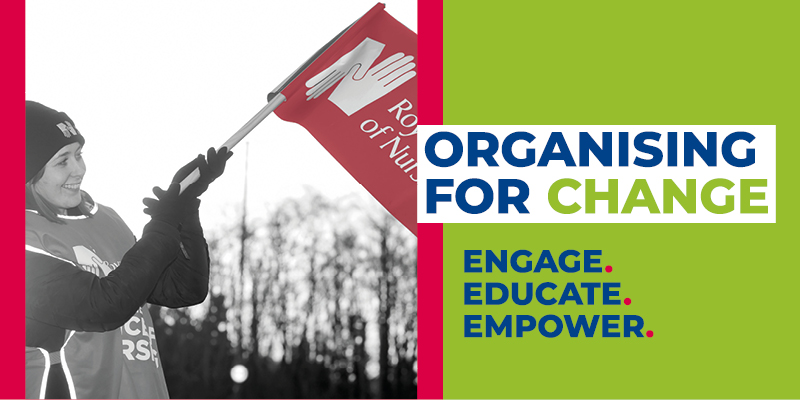 Since launching the Organising for Change programme earlier this year, the RCN has been exploring how it supports members to make changes in their workplace and beyond. Part of that is to create an organising approach that supports the RCN as the voice of nursing.
"Organising is an approach to making positive change happen, where you identify the issues, come together and bring about solutions on your own terms," said Stephanie Goodwin, RCN Head of Organising.
Right now, the RCN is excited to announce it is recruiting to a number of new organising roles, including two senior ones, programme development and engagement, and organising delivery, and three organiser roles.
Stephanie said: "We want to empower members to bring about change by supporting them to build strong networks in their workplaces, investing in their leadership capabilities and encouraging them to take action by building their confidence.
"When members work together, that is when we can make lasting change. These new roles will enable us to help bring more members' voices to the fore."
If you want to know more about what organising looks like in practice, check out the amazing changes members at The Royal Free achieved when they worked together and won.