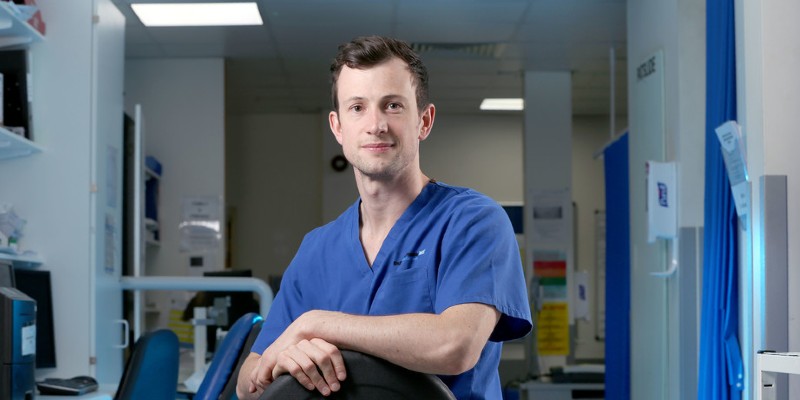 The RCN has released the results of a major member survey, revealing the huge passion but incredible pressure nursing staff have been feeling throughout the COVID-19 pandemic.

The survey, completed by almost 42,000 members, explored the impact of working on the frontline and how the crisis has changed the professional lives of nursing staff.

Results show the vast majority (88%) of respondents remain passionate about the nursing profession.

However, the survey reveals how hard members have been working and in what circumstances:
38% said staffing levels got worse during the pandemic
62% said the needs of people they care for became more complex
76% reported an increase in their own stress levels
33% said they worked longer hours, but only 40% of those reported getting paid for them
34% said they worked at a higher level of responsibility, with 90% of those saying they received no extra pay.
The impact of this on members' wellbeing has been considerable with more than half saying they're worried about their own physical (58%) and mental health (52%) and 91% saying they're concerned about the wellbeing of those in the nursing profession generally.

When asked what they would like to see done to make them feel more valued, respondents were clear that pay and staffing levels were top of their agenda:
73% said improved pay would make them feel more valued
50% said better staffing levels would make them feel more valued.
Dame Donna Kinnair, RCN Chief Executive & General Secretary, said: "The pandemic has shown nursing in a light never seen before. Whether in hospitals, care homes or in the community, the entire health and care workforce has stepped up to care for patients and support their colleagues.

"The public clapping on their doorsteps must reverberate all the way to the heart of government. We now need to see action. That is why we continue to call for a significant and early pay rise.

"The pandemic is not over, but unless there is improved pay and working conditions, we risk many of our members leaving the profession at a time when the nation needs them more than ever."

This is the second report of findings from our all member survey about the future of nursing. Read the first.