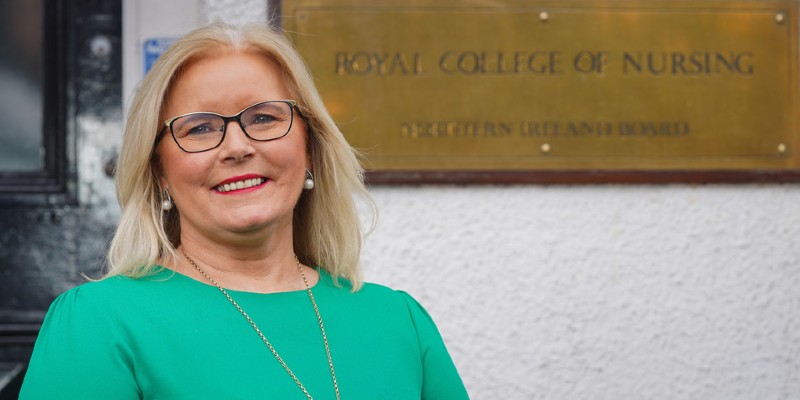 Pat Cullen has today (19 July) been appointed as the RCN's interim General Secretary & Chief Executive. This follows Dame Donna Kinnair's announcement earlier this month that she would be stepping down from the role after a period of ill health.
Carol Popplestone, interim Chair of RCN Council, confirmed that Pat will fill the role for the next 18 months until late 2022.
Pat has been in the role since April and will bring continuity of leadership, ensuring a strong and consistent voice for RCN members during the UK government's upcoming COVID-19 inquiry and our fights for fair pay and safe staffing. The inquiry will be a landmark event, where the experiences of nursing staff must be heard, while the Fair Pay For Nursing and Safe Staffing campaigns are top priorities for RCN members and crucial to the future of the profession.
Pat said: "It is a privilege to continue in this role during such a critical time for nursing. I am passionate about representing RCN members and will do everything in my power to make sure the voices of nursing staff are heard loudly and clearly."
Pat has worked at the RCN since 2016 and was previously in post as Director of RCN Northern Ireland, where she led RCN members in taking industrial action for the first time in the College's history.