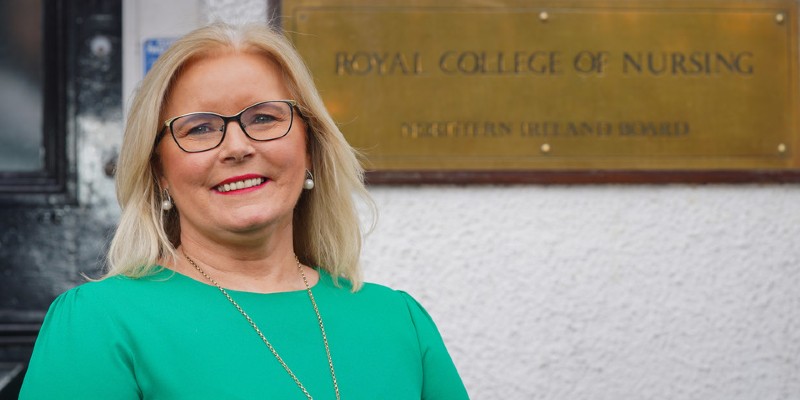 Pat will give her first RCN Congress keynote address next month outlining her plans and the upcoming priorities and challenges for the College.

Pat was initially appointed on an interim basis in mid-2021 until the end of 2022 and has now been extended for a further 12 months.

She has worked at the RCN since 2016, became Director of RCN Northern Ireland in May 2019 and acted as General Secretary & Chief Executive from April 2021, taking over the interim role in August 2021.

Pat has confirmed she will not return to her substantive role as Director of RCN Northern Ireland after 2023 and therefore the recruitment to this process will begin in May 2022.

Carol Popplestone, Chair of RCN Council, said: "Pat's commendable leadership over the last year has brought stability to our organisation in difficult times. With the full confidence of RCN Council and the wider membership, she will be able to look to the future and make the right decisions to reform our College and ensure its strength for many years to come.
"I am delighted she has accepted this extension and I look forward to continuing to work alongside her in the future."
Pat Cullen said: "After 40 years in RCN membership, it has been the ultimate privilege to lead this organisation and ensure its place as the voice of the nursing profession.
"With the extra time in the role, I will drive forward the fight for improved pay and safe staffing for members everywhere. Nursing staff are the greatest champions of high-quality patient care and employers, policy makers and governments across the UK will be left in no doubt of our determination to raise those standards."