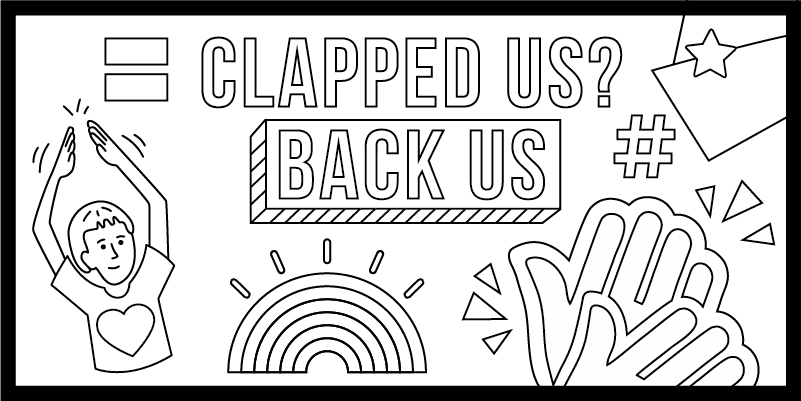 The RCN has joined forces with 13 other unions to call on households across the UK to show their appreciation for NHS workers with bright window displays today (Thursday 1 April), the day staff were due to have a wage rise.
The pay increase has been delayed and the government has sparked anger by recommending a 1% rise in England.
RCN Chief Executive & General Secretary Dame Donna Kinnair said: "Last year the public put rainbow pictures in their windows to say thank you to NHS staff for their amazing work during the pandemic.
"Now we're urging them to put posters up again, this time to help ensure those staff are rewarded properly for their skill, dedication and professionalism.
"The Government's 1% pay proposal isn't good enough. It needs to listen to the public support for nursing staff."
The RCN has designed its own poster
as part of a collection created by unions and children's illustrators
available to download and colour in
.
Children's author and illustrator Emer Stamp said: "I'm delighted to support our wonderful NHS. Let's get out our felt tips, pop a poster in our windows, and show the government that health workers deserve better."