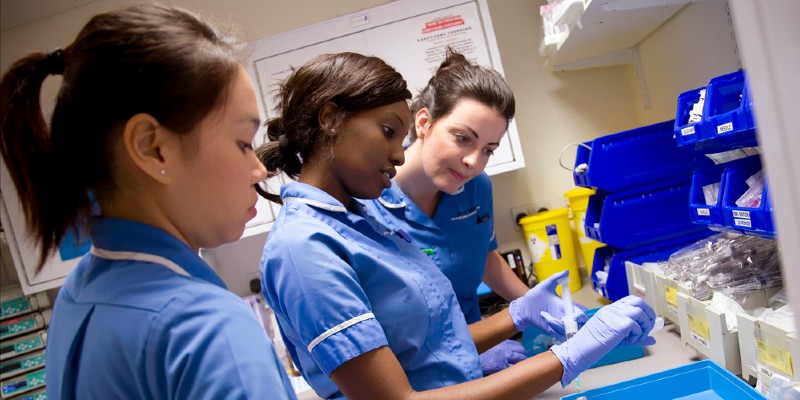 People from black, Asian and minority ethnic (BAME) backgrounds have a higher risk of dying from COVID-19 than white British people diagnosed with the virus, says a Public Health England report released today (2 June).
The report looks at disparities in the risk and outcome of COVID-19. It reveals that around 2% of all professionals registered with the Nursing and Midwifery Council (NMC) have so far tested positive for COVID-19, and that those from an Asian background were more than twice as likely to have had a confirmed case of COVID-19 than their white colleagues.
The report also shows disparities in the general population. Black people are most likely to be diagnosed with COVID-19. People from a Bangladeshi background were twice as likely to die from the virus compared with white British people, while people of Chinese, Indian, Pakistani, other Asian, Caribbean and other Black ethnicities had a higher risk of death ranging from 10% to 50%.
Dame Donna Kinnair, RCN Chief Executive & General Secretary, said: "This review makes clear the long-term and potentially devastating impact of COVID-19 on BAME communities. We are deeply concerned by the impact on particular communities, including Bangladeshi, black and other BAME groups.
"Among other findings, the report shows that BAME health care staff in particular face an elevated level of risk, and measures must be taken to ensure there are no further preventable deaths. Our own recent survey showed that only 43% of BAME nursing staff had enough eye and face protection equipment.
"Employers across all health care settings must take swift and comprehensive action to support and protect staff. This includes providing effective PPE, fit testing, robust and targeted risk assessments, and redeployment of staff where appropriate. No nurse should be placed at risk of contracting COVID-19 in the course of delivering care.
"In terms of the bigger systemic issues, the government must invest in coherent measures to tackle health inequalities and develop a cross-governmental strategy with costed action plans to tackle racial disparities across society."