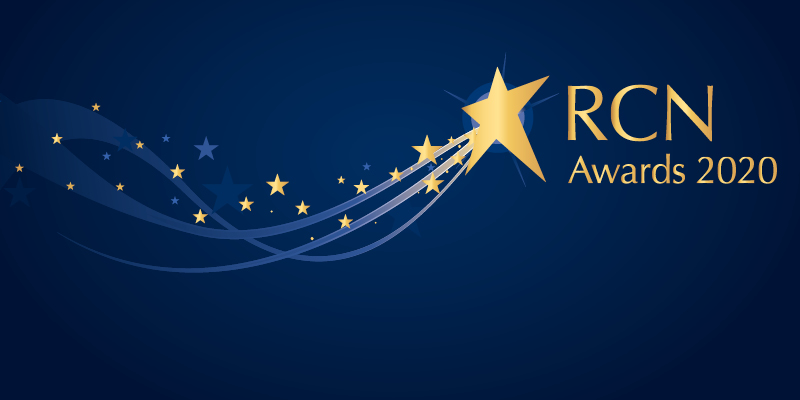 The RCN Awards celebrate the hard work and dedication of outstanding members, and those individuals who have made a significant contribution to the nursing profession.
In each award category, nominations are made by RCN members and reviewed by an awards committee, made up of members elected to senior RCN roles.
The RCN Fellowship and Honorary Fellowship recognise innovative individuals who have made an exceptional commitment to advancing the science and practice of nursing and the improvement of health and patient care. This year's recipients include one of the first nurses to be appointed chief executive of an NHS trust, and a groundbreaking researcher who has progressed nurse-led innovation in practice.
Four members have been recognised with the RCN Award of Merit, the highest honour for voluntary service to the RCN. The 2020 Award of Merit winners include the former chair and steering committee member of the RCN History of Nursing Forum whose tenure saw the forum's membership triple, and an RCN steward who took on a leadership role in the historic industrial action in Northern Ireland.
The Representative of the Year Awards have also been announced, with winners and commendations in the four categories of Learning Rep of the Year, Safety Rep of the Year, Steward of the Year and Student Ambassador of the Year.

Finally, the RCN has announced its first ever Special Lifetime Achievement Award, which has been presented to Baroness Audrey Emerton of Tunbridge Wells in recognition of the significant contribution she made to the nursing profession over more than 20 years as a member of the House of Lords.
RCN President Professor Anne Marie Rafferty CBE said: "I'm delighted to celebrate the achievements of our outstanding RCN Awards winners. They are a credit to the College and great ambassadors for our profession. In the International Year of the Nurse and Midwife, it is fitting that they reflect the breadth and depth of expertise within nursing. I would like to take this opportunity to thank, congratulate and applaud them all."