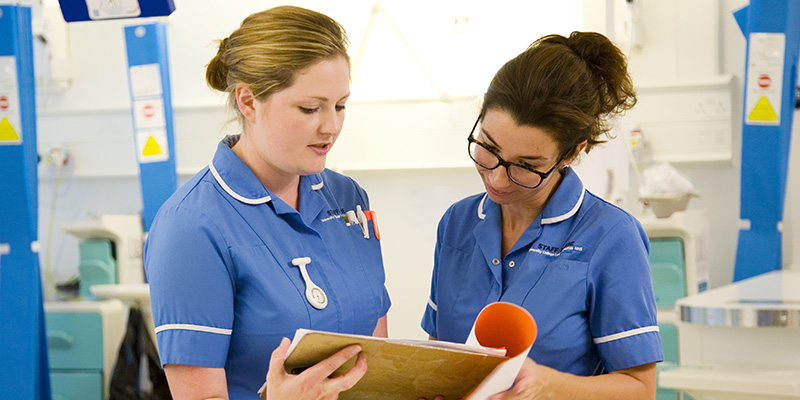 In a joint letter to Boris Johnson, RCN Chief Executive & General Secretary Dame Donna Kinnair and RCN Chair of Council Dee Sissons write that the prime minister will have recently seen "the professionalism and dedication of this nation's nursing staff".

The letter follows comments from Health Secretary Matt Hancock at the government's daily press briefing last Friday in which he said nursing staff had received a "significant pay rise". However, the RCN's research shows that average earnings for NHS staff have not kept pace with the cost of living since 2010.

Dame Donna and Dee Sissons write: "The majority of nursing staff will not recognise the 15% figure quoted by the Secretary of State for Health and Care. Discussing pay out of the context of costs of living, combined with a suggestion elsewhere last week of a pay freeze, is totally out of step with nursing need and public support."

The letter urges the PM to remember that the nurses who saved his life are part of a highly skilled workforce that must feel recognised, supported and valued.

It says: "We entered the pandemic with a substantial shortage of nursing staff – at least 40,000 registered nurse vacancies in the NHS in England alone, not accounting for social care.

"Nursing staff were struggling to cope with the pressures caused by the shortage, already starting to leave before retirement, and many may not feel able to stay in the profession after the potentially intolerable pressures they will have faced during this crisis.

"This is not the time to be complacent."

While the health secretary has committed to "fight for that fair reward" for nursing staff, the RCN says this fight must begin on the basis of facts – and the reality of current and future nursing staff making career choices.

"We urge you to recognise in public conversation that this is where nursing pay is today. The nation has never better understood or recognised our contribution to society, and we welcome the public interest in nursing pay."

The next pay round will determine how nursing staff in the NHS in England are paid after April 2021.