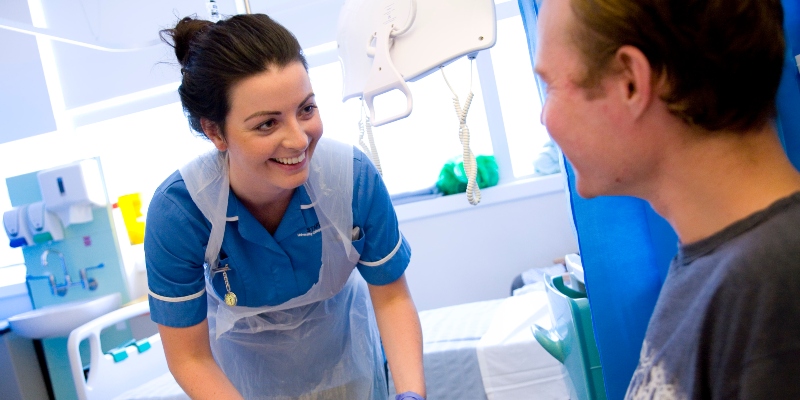 Alongside 13 other health unions, the RCN has written to the chancellor and prime minister calling on them to start NHS pay discussions to give staff an earlier pay increase.
The letters highlight how the pandemic has made the dedication and commitment of health and care staff, wherever they work, plain for all to see. But unions say now the public would like the government to turn its appreciation of staff into something more substantial.
The unions are urging the government to provide the funding for a fair and early pay rise for all NHS staff, and want the next pay deal to form part of a long-term strategy to attract the best people to join the NHS and wider nursing workforce.
As well as committing to immediate discussions on pay and delivering a deal that reaches members' pockets before 2021, the unions have called on the government to recognise the importance of tackling vacancies across the NHS. A fair pay award would not only make today's health workers feel valued but would also help to attract and retain the many that are needed for the future.
RCN National Officer Hannah Reed, who is acting secretary to the NHS group of unions, said: "Across the NHS, nursing and health care staff are still working harder than ever. These people are the country's greatest asset. When we celebrate that, politicians must think about how staff can be fairly paid and valued.
"They do not need more warm words and praise that, to many, is already beginning to feel hollow. An earlier pay rise will go some way to showing the government values all they do, not just this year but day in day out. Proper recognition and pay to match it will go some way to addressing the number of unfilled jobs."
The calls come as the UK gets ready to remember everyone who's died from COVID-19 and give thanks for the NHS on its 72nd birthday this weekend.