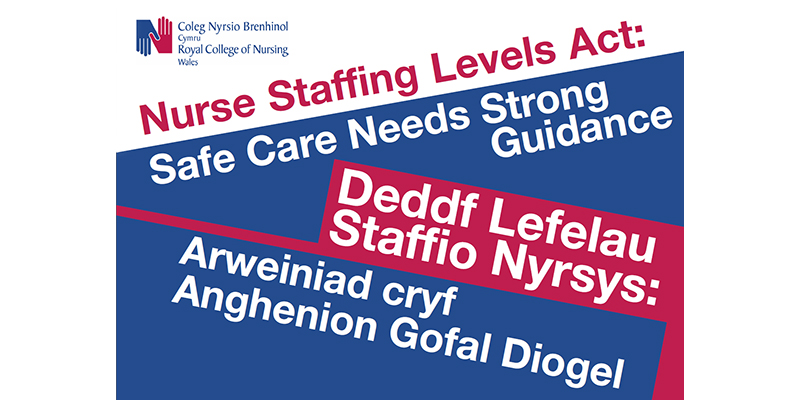 The Welsh government must take action to address the shortage of registered nurses in the NHS and independent sector in Wales, the RCN says.
This includes increasing opportunities for nurses to work more flexibly and providing access to continuous professional development and strong career frameworks.
The recommendations are made in a new RCN in Wales briefing that outlines the strengths and weaknesses of the nursing workforce in the nation. The briefing also shows there are 1,651 nursing vacancies in the NHS alone in Wales, with additional vacancies in the independent sector.
Helen Whyley, Director of the RCN in Wales, said: "Wales needs more registered nurses to deliver care, and a plan to ensure the numbers are increased in both the short and the long term. This means continuing to increase student nursing numbers and urgent measures to safeguard international recruitment and address retention."
The RCN says the lack of adequate nursing staff is a real threat to the NHS in Wales's ability to meet the requirements of the Nurse Staffing Levels (Wales) Act 2016, the first legislation of its kind in Europe that seeks to ensure sufficient nurses to care for patient sensitively.
Helen added: "The Welsh NHS continues to rely on the goodwill of registered nurses. They are overworked and under pressure. I am very concerned this continued pressure will result in burn-out and ultimately nurses leaving nursing."