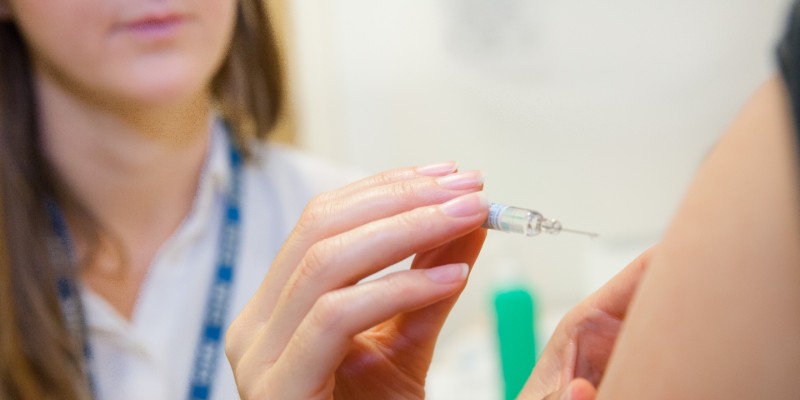 In April, a new state-backed indemnity scheme for general practice (GP) staff was introduced in England. The Clinical Negligence Scheme for General Practice (CNSGP) is operated by NHS Resolution. It automatically provides cover to nursing staff working in NHS GP services. It includes self-employed workers and covers all clinical negligence claims that arise from an act (or omission to act) on the part of someone providing a GP service that is NHS-funded in England. In Wales, a similar scheme, General Medical Practice Indemnity (GMPI), was introduced at the same time.
Both schemes include travel vaccinations given in GP surgeries except for where vaccinations are paid for by the patient. The RCN is now extending its indemnity scheme to cover this gap.
This means both employed and self-employed RCN members who are providing any paid-for travel vaccinations from GP practices not included in CNSGP in England and GMPI in Wales will be covered by the RCN indemnity scheme.
Roz Hooper, RCN Head of Legal Services (Regulatory), said: "For the most part, these new state-backed schemes in England and Wales give our members working in GP services peace of mind about their indemnity cover as they're automatically included.
"However, members providing important paid-for travel vaccinations have now been told that this service will not be included in the scheme. We know this must be worrying to members and we want to support them so they don't have to face the decision of either no longer providing the service or purchasing expensive insurance just for this.
"We think that the provision of travel vaccinations in GP practices is an important public health benefit in local communities, because expert advice can be given at reasonable cost.
"We have decided to extend our RCN indemnity scheme to cover both employed and self-employed members in England and Wales who provide travel vaccinations from GP services. This is so they can be fully confident that between the state-backed schemes and the RCN, they are covered for all their clinical practice.
"Importantly, for the same subscription, our members also have access to all the RCN's other professional legal workplace services, including employment advice and support for NMC referrals, criminal investigations, inquests and employment tribunals."
Previous information on the NHS Resolution website stated that all vaccinations would be covered. As this discrepancy only recently came to light, the Department of Health and Social Care and NHS England have put interim measures in place for GP staff in England. The CNSGP scheme will offer assistance in relation to any claim for clinical negligence made against GP staff for the administering of travel vaccinations between 1 April 2019, the date the scheme was introduced, and 31 July 2019 to allow time for those providing travel vaccine services to make other arrangements. From 1 August, the RCN indemnity scheme will cover such claims for members in England.
For members in Wales, the RCN indemnity scheme will cover members for such claims from now and retrospectively for any claims from 1 April 2019.