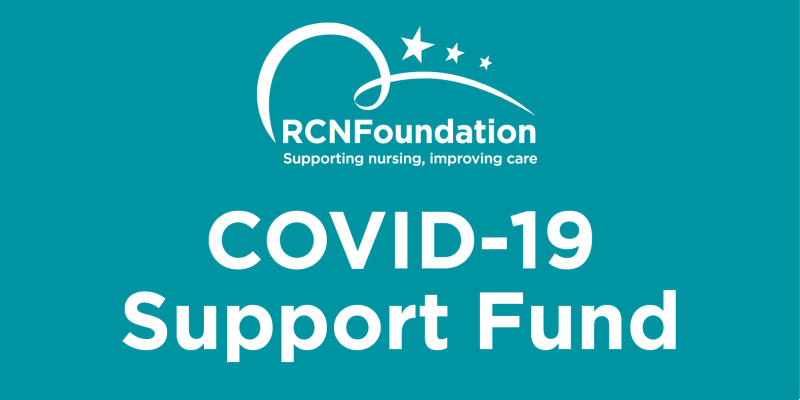 As the COVID-19 crisis deepens, the RCN Foundation has launched a support fund to respond directly to the challenges faced by nurses, midwives and health care support workers.
The RCN Foundation is an independent charity, which is part of the RCN Group, and is solely dedicated to championing and supporting nursing staff in the UK.
The launch of the RCN Foundation COVID-19 Support Fund will provide practical and psychological support for frontline nursing staff, midwives and health care support workers throughout the crisis.
This includes the provision of emergency hardship funds to the nursing and midwifery team through the Lamplight Support Service, making financial awards quickly and efficiently to staff who are experiencing economic difficulty.
Since the COVID-19 pandemic began, there has also been an increase in calls and emails from individuals and companies offering funds to support nursing staff.
"We've been really heartened by members of the public who've contacted us to say they'd like to help," said RCN Foundation Director Deepa Korea. "People are recognising that this profession is taking the brunt of the current crisis and want to be standing shoulder to shoulder with them."
The RCN Foundation has created the new fund as it prepares for an increase in nursing staff seeking financial assistance during this time. "We expect to see a spike in demand as people are not able to support themselves – maybe they have a partner who isn't working anymore, are on zero hours contracts, or are not able to work because they are self-isolating – it could be any circumstance," Deepa said.
The fund will also be used to provide psychological support to frontline care staff during this crisis. "We're already hearing from nurses, particularly those based in intensive care units, about the psychological impact of caring for patients affected by COVID-19. We expect to see this get worse so working with our partners, we'll ensure the workforce receives the mental health and wellbeing support it needs during this time.
"The really important message to get out there is that you don't need to be an RCN member to access this fund," Deepa explained. "Any nurse, midwife or health care support worker can access the service, even if they're retired.
"If you feel you need extra help and don't know where to turn, there is somewhere for you – the RCN Foundation."