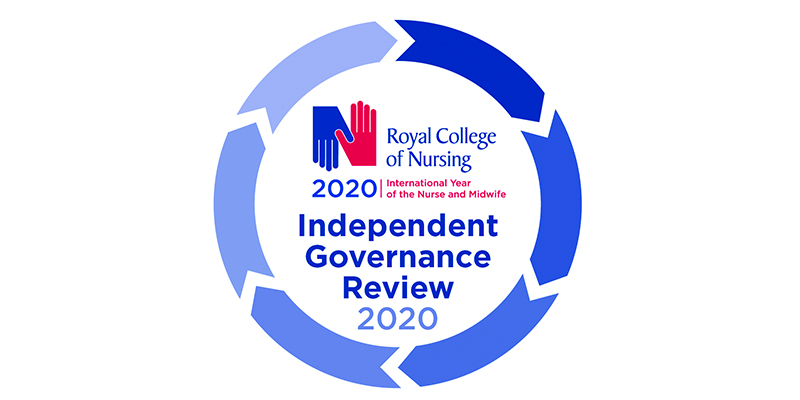 The RCN is today (Monday 3 February) beginning the process of an independent review of its governance and decision-making processes.
The review is to ensure the RCN's members have good oversight of the organisation's strategy and the process for key decisions, have the opportunity to influence and shape the organisation, are assured of openness and transparency and find its structures fit for purpose.
The Centre for Public Scrutiny (CfPS) will seek views from members at country and regional level as well as those holding Council, committee or other governance roles.
All members of the RCN will be invited to complete a survey, which will be emailed during February and the responses will be sent directly to the CfPS. There will also be a number of focus groups across the UK and members can ask to be interviewed.
It will also examine the reforms made to the RCN's governance arrangements which followed a 2016 review. This report led to the size of RCN Council being reduced and members being elected directly to two separate committees to strengthen the work of both the professional College and trade union functions.
The findings of the new review will be made available to members in advance of the 2020 RCN Congress in Liverpool and help inform better decision-making, member engagement and greater scrutiny and transparency.
Chair of RCN Council Dee Sissons said: "We are determined to learn from what has gone before and ensure we are not only committed to listening to our members but know for sure we have the structures in place to hear their voice.
"I would urge as many members as possible to respond to the review in what I hope will be a constructive and learning process and will lead to the RCN being much more open, transparent and responsive to the views of members."