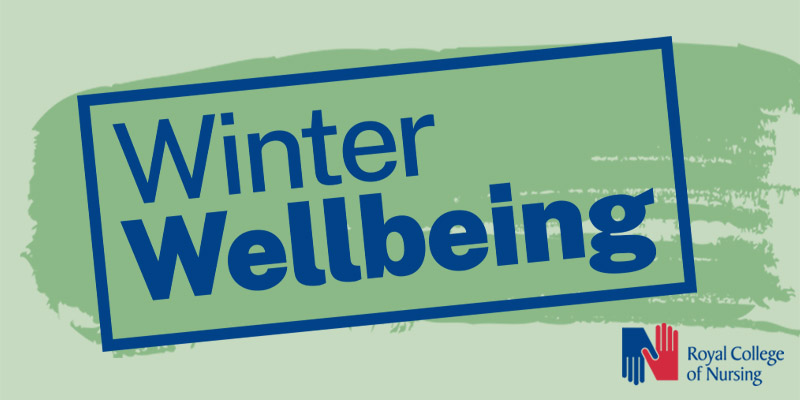 Today, we're launching our winter wellbeing campaign to encourage members to prioritise their own physical and mental health this winter.
It comes as nursing staff face a difficult few months, treating the backlog of care, administering an expanded annual influenza programme alongside an ongoing COVID-19 vaccination programme and seasonal pressures made worse by a predicted surge in flu and other infections.
Winter often sees an increase in a range of infectious diseases; colds and flu alongside other respiratory infections and gastrointestinal infections including noroviruses.
The #winterwellbeing campaign aims to support members in keeping healthy during the winter months as new RCN analysis shows NHS staff in England are now more at risk of mental health problems, chest and respiratory problems and migraines than before the pandemic.
Our range of resources includes advice about the COVID-19 and flu vaccines as well as mindfulness and healthy eating guides to support members' physical and mental wellbeing.
Helen Donovan, RCN Professional Lead for Public Health, said: "COVID-19, flu and norovirus spread easily to vulnerable groups and staff. It's important to take time for yourself and look after your own health this winter.
"One of the key ways to do that is by having the vaccines you're eligible for – both for flu and COVID-19. With the double threat they pose this year, this message is more important than ever.
"Organisations must make the vaccines readily available, with easy access to them during the working day. We know that if organisations do this, uptake goes up exponentially.
"As well as following the campaign's advice, we're asking members to please support it, both at work or university, and using social media. Together we can make a real difference that will save lives and protect ourselves, our patients and our families this winter."