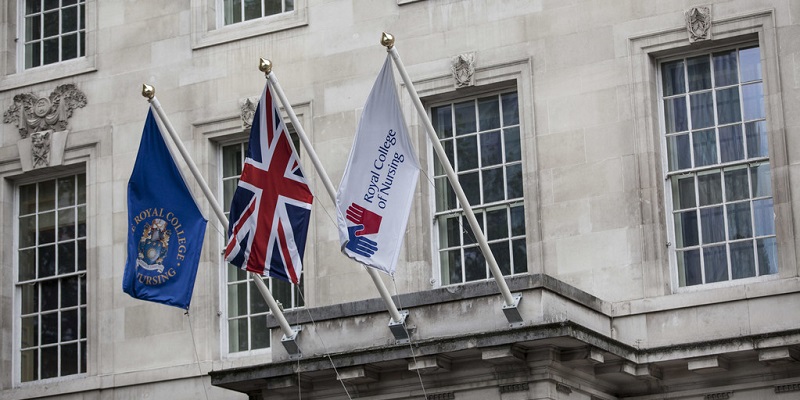 The RCN is today (26 May) releasing the independent report from KPMG completed as part of RCN Council's review of the governance of the College.
The report calls for "significant change" and makes 25 recommendations across four broad themes: strategy, member leadership and Council, governance structures and supporting mechanisms.
It calls for a clear and multi-year strategy to be developed, and the RCN is today announcing its intention to set a 2023-2028 strategy by this autumn following a process of member engagement.
The report calls for a clear articulation of member involvement in decision-making and the principles for co-production and co-creation between RCN members and staff.
KPMG's recommendations include calls for greater definition to be given to senior member and staff roles and the ways in which they operate.
Last month, RCN Council approved a programme of work to look at roles, responsibilities and accountabilities and a review of the terms of reference for all governance committees has already commenced.
Separate work to improve the governance of RCN forums will be considered by Council this month.
Chair of RCN Council Carol Popplestone said: "There's a large programme of change underway in the College and it is being driven by the elected members on Council. We are working closely with the executive team who are leading the planning and delivery of this vital work. The broad thrust of this report helps to identify where more work is needed but members can be assured that progress has already been made on many fronts."
The KPMG report notes that, since the work was commissioned, the RCN has already started to strengthen its work on equality, diversity, and inclusion and organisational policies, especially relating to internal elections.
RCN General Secretary & Chief Executive Pat Cullen added: "With this report, KMPG is providing an outside perspective on our governance and the challenges that faced the organisation in 2020 and 2021 especially. In my first year in this role, I have tackled those issues and there is clear progress against many of the recommendations already. My executive team will continue to work closely with Council to prioritise this work.
"I am personally committed to ensuring we value and practise inclusivity in all that we do, improving our ways of working together – all to ensure that the voice of nursing in the UK is undeniably strong. This advice is a key part of the review and we are grateful to KPMG for their work."
The review was initiated following an Extraordinary General Meeting in November 2020 and has been conducted alongside a separate external review into the culture and decision-making of the RCN being led by Bruce Carr QC.
The Carr review report is due to be published in late summer and once received, the RCN is committed to refreshing its Respect Charter as called for by KPMG.
The RCN's Annual General Meeting (AGM) on Sunday 5 June will include an update from the Chair of the Governance Support Committee, Council member Geoff Earl, on the KPMG report and wider review, as well as a progress update from Bruce Carr QC.
Carol added: "I look forward to the discussion on this report, as well as the second external report, during our AGM very shortly. Members will be able to have their say on what they found most valuable about KPMG's advice and we will set out the important work that has already commenced."
Members can attend the AGM in person or online. To book your place, register to attend using the Congress booking form and select in-person or online attendance at the AGM on Sunday afternoon.