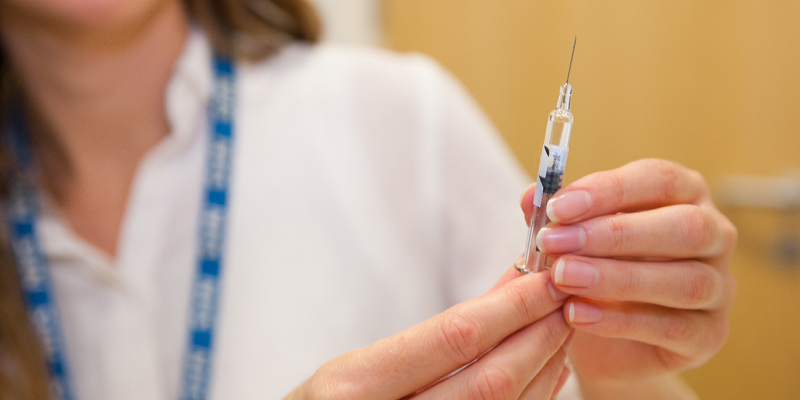 The RCN has today (4 August) released new guidance for members involved in the delivery of essential vaccination services.
With this year's flu season preparation made more complicated by the COVID-19 pandemic, the guidance addresses questions from RCN members about developing, planning and delivering large-scale vaccination programmes. It offers practical tips for all nursing staff involved in immunisation services in these new and challenging circumstances.
The guidance contains crucial recommendations and clinical considerations, including:
Recording, sharing and regularly reviewing risk assessments.
Making services accessible to everyone, with plenty of flexibility, so services can be made available in familiar settings to those who need them.
Helen Donovan, RCN professional lead for public health, said: "Nursing staff are the backbone of immunisation services. This guidance should help nursing and all health care staff prepare as best they can and make sure they are able to work effectively with local authorities and other parts of the health and care system to ensure this extremely important vaccine programme runs smoothly.
"We will continue to represent the voice of nursing to public health agencies across the UK and ensure that nurses have everything they need to do their part and beat the flu this winter."