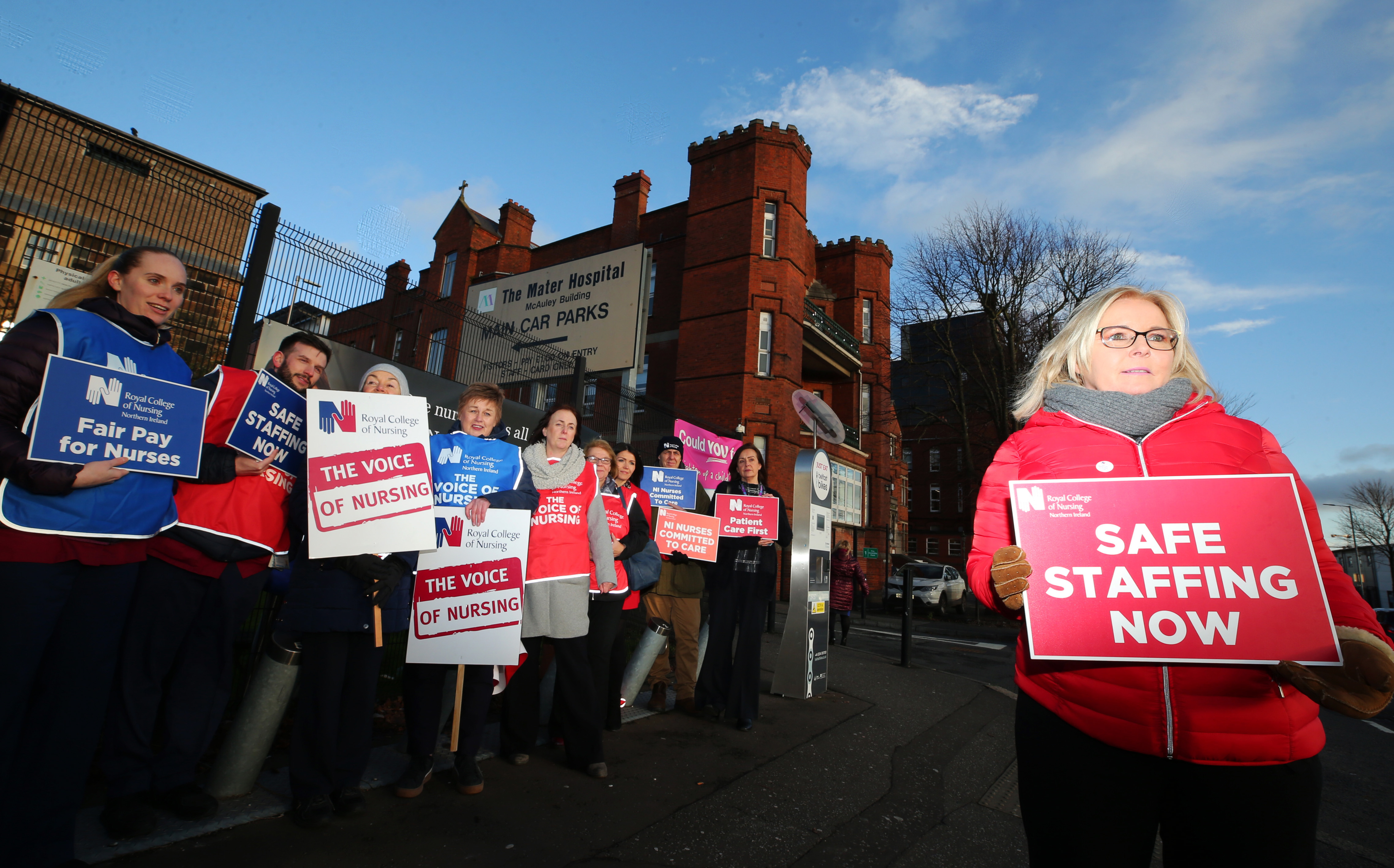 Director of the RCN in Northern Ireland Pat Cullen has been shortlisted for the outstanding leadership award in the Sheila McKechnie Foundation National Campaigner Awards.
The first day of strike action in the 103-year history of the RCN took place in Northern Ireland in December 2019. The dispute centred on safe staffing within the HSC and pay parity for nurses in Northern Ireland with the rest of the UK.
After three days of strike action the Northern Ireland Assembly was restored following three years of not sitting. Health was at the centre of the New Decade, New Approach deal, published by the British and Irish governments, and talks began with the RCN and other unions immediately.
As a result of these negotiations, the Minister for Health endorsed proposals to bring about pay parity with the NHS in England and begin to address safe staffing issues.
Pat said: "I am extremely honoured to be nominated for this award, but for me the true leadership has been shown by nurses in Northern Ireland over the past two years.
"I would like to pay tribute to all of our members who bravely stood out on picket lines during the cold, wind and rain of the winter in order to speak up for the patients they care for. This was unprecedented action for the RCN anywhere across the UK and signals a turning point that nurses will not tolerate this happening again."