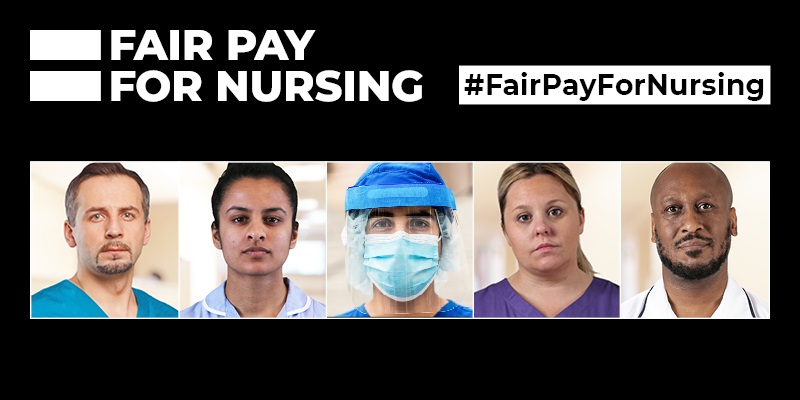 From today (8 June), all RCN members working for Marie Curie will be able to vote on a 2021/22 pay offer.
Last month, Marie Curie announced the offer of a consolidated 2% uplift for all employees and an increase to £9.50 per hour for the lowest paid to match the Real Living Wage.
It means that employees on contracts which have previously mirrored Agenda for Change (AfC) would see their pay deviate from the AfC rates for the first time.
The RCN is asking all members affected to vote on whether they wish to accept or reject the deal in an online consultation that runs from today (8 June) until 9am on 2 July.
The RCN's Trade Union Committee, made up of elected members, is recommending that Marie Curie staff reject the offer. Our Fair Pay for Nursing campaign is asking for 12.5% in the upcoming NHS pay deals and the RCN is committed to seeking pay parity between independent employers and AfC.
Members will receive an email with the subject line 'Marie Curie – pay consultation now open' from an email account called 'CES' – the independent election services firm Civica.
Members working for Marie Curie can
read our FAQs
, email their questions directly to the RCN or attend one of two webinars next week to find out more.
Chair of the RCN Trade Union Committee Graham Revie said: "As your professional union, we are determined to get fair pay for nursing. Pay that truly reflects your skills and experience, not your sector or setting.
"The offer on the table from Marie Curie does not reflect the work you really do. That's why we are recommending you vote to reject it. Marie Curie might be a charity, but nursing workers are not – it is time to recognise your contribution fairly.
"But whatever your view, I want you to vote. We are committed to giving members these direct opportunities and putting the power in the hands of those affected."