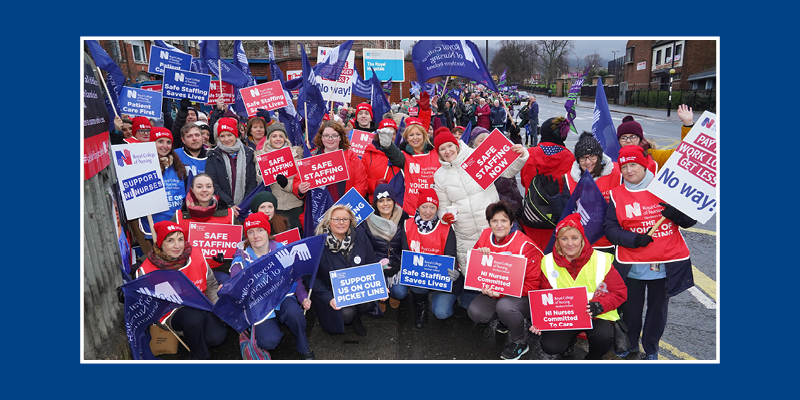 Everything members need to know about industrial action can be found in our latest resource.
The RCN Industrial Action Handbook is a comprehensive guide. It explains the different types of action members can take and provides examples of how to organise action in the workplace.
From handling disputes to arranging ballots, it sets out the legal requirements the RCN must meet in order to undertake industrial action in various devolved nations.
The handbook covers industrial action from start to finish, outlining how it begins to how it is resolved.
Importantly, the guide includes an overview of how members can safely take part without jeopardising their registration, employment status or the safety of their patients.
A member Q&A on the Industrial Action Handbook will take place on Tuesday 13 July between 6pm and 7pm.