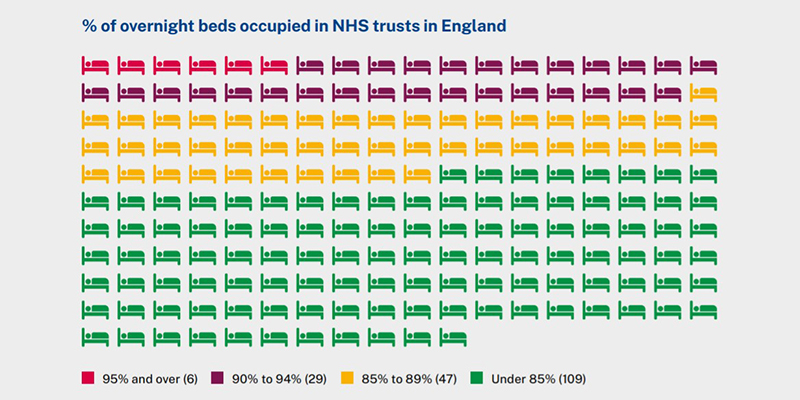 The
RCN report
– the first of its kind - brings together data from across health and care services and identifies 10 key indicators which show the enormous stress services are under, refuting the government's claims that pressures are sustainable.
The RCN has repeatedly called for the government to tackle the nursing workforce crisis and this report reiterates that addressing workforce shortages must be treated as an urgent priority.
The ongoing
Fair Pay for Nursing campaign
is demanding a fair pay rise for nursing staff in the NHS to combat the fatigue, burnout and consequent exodus of nursing staff in England, where there are currently more than 38,000 nursing vacancies.
The RCN is also calling for the health secretary to be held legally accountable for workforce planning and supply, and for this to be enshrined in the Health and Care Bill currently passing through parliament.
RCN Director for England, Patricia Marquis, said: "Speak to any nurse and they will tell you just how concerned they are for their patients as well as their colleagues.
"They have known for a long time just how the pressures have been growing and they can see the risk to patient care every single day in every part of health and care.
"This was coming long before the pandemic and is a direct consequence of a long-term failure to invest in the nursing workforce.
"The government must wake up to the reality and provide the investment that is needed to ensure patient care is not damaged any further."
Key factors highlighted in the report as "clear symptoms of an unsustainable system" include: record emergency waiting times; so-called "corridor care" – which the report says is "fundamentally unsafe and must not be normalised"; dangerously high levels of bed occupancy in hospitals; rocketing registered nurse sickness levels; and the drastic decrease in district and school nurse numbers.