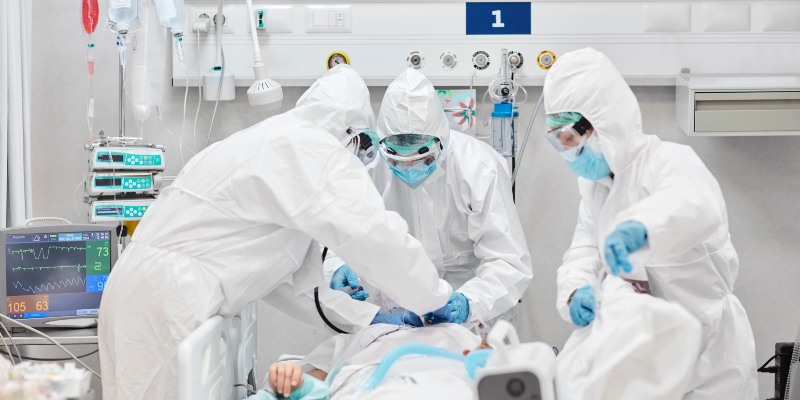 The UK's response to COVID-19 was one of the worst public health failures in the country's history and led to an avoidably high death toll, a damning report from a cross-party group of MPs has found.
According to the report, Coronavirus: Lessons Learned to Date, a "fatalistic" approach meant measures such as widespread testing and national lockdown were introduced far too late.
The report concluded: "Decisions on lockdowns and social distancing during the early weeks of the pandemic—and the advice that led to them—rank as one of the most important public health failures the United Kingdom has ever experienced."
Pre-pandemic staff shortages in the NHS, lack of crucial resources such as PPE, and a failure to prioritise and support social care had negative consequences for nursing staff and patients, the report found.
Responding to it, Carol Popplestone, Chair of RCN Council said: "The long-term failure to invest in the nursing workforce meant health and care services were chronically under-resourced to deal with the pressures of the pandemic.
"The report highlights how staff stepped up to be redeployed to areas of critical care to protect those most in need and yet they were continually let down by failures at the highest levels. The massive nursing shortage meant student nurses being called to the frontline, disrupting their studies and readiness to qualify.
"Nursing staff across the whole health and care system were given false reassurances on PPE and those in their care were put at risk by failures in test and trace.
"Warnings were repeatedly ignored and the terrible impact on the most vulnerable is laid bare in this report. There can now be no delay to the start of a public inquiry into the failings. The first lesson must be ensuring proper accountability in government for workforce planning and supply is built into law."
The UK's rapid development, approval and delivery of COVID-19 vaccines is one of the few positives highlighted by the report. The continuing vaccination programme has relied heavily on the expertise of nursing staff.