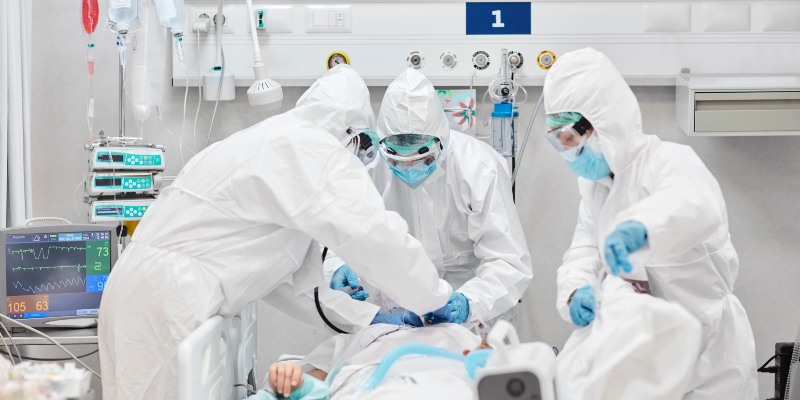 The government has announced that 19 July will bring an end to many pandemic measures, including mask-wearing and social distancing, despite a steady increase in COVID-19 cases.
The RCN has warned that health workers and members of the public will continue to be at risk after 19 July, calling for continuation of public mask-wearing and better protection for frontline workers.
Jude Diggins, RCN Interim Director of Nursing, Policy and Public Affairs, said: "When COVID-19 cases are soaring across the UK, we must not lose the benefits of a successful vaccine programme to rash decisions. We must continue to protect our most vulnerable and frontline workers.
"This disease does not disappear on 19 July. No available vaccine is 100% effective.
"COVID-19 will remain a significant risk to the public's health and health care workers. Public mask-wearing is straightforward and well-established – the government will regret the day it sent the wrong signal for political expediency."
Since late 2020, the RCN has been calling for a higher level of PPE for nursing staff. Last week, new research confirmed that wearing FFP3 face masks can considerably reduce the risk of health care workers becoming infected with COVID-19.
"After these steps to reduce restrictions, nursing staff need even greater protection than they have been afforded to date – they still need higher-grade masks," added Jude.
"Political announcements must not cause yet more confusion in the health service and we will need clarity around public health measures."