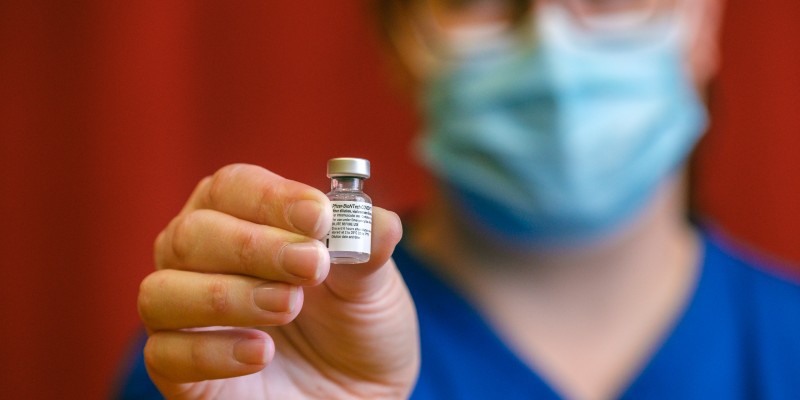 The government has announced that patient-facing NHS staff in England will be expected to have their COVID-19 vaccinations by spring 2022.
This follows a government consultation on the topic (the results of which are yet to be released), which the RCN submitted a response to earlier this month. The response stated that: "The RCN believes all health and care staff should receive the COVID-19 vaccine to keep themselves and their patients safe, but that making vaccine mandatory risks creating division where there should be conversation. The RCN believes that support and education would be more effective in increasing uptake across health and care staff."
COVID-19 vaccines have already been made compulsory for staff working in care homes in England, with a deadline of 11 November. Scotland and Northern Ireland have not yet made vaccines compulsory for NHS workers or care home staff. Welsh ministers today (9 November) announced that they will not make vaccines mandatory.
The latest data on NHS workforce vaccination shows that 93% have received their first dose and 90% have received two doses. However, there is only a small number of people for whom vaccination is contraindicated. The RCN believes that those who choose not to be vaccinated should be risk assessed by their employer and deployed appropriately.
Responding to the NHS announcement, RCN General Secretary & Chief Executive Pat Cullen said: "The vast majority of NHS nursing staff received the COVID-19 vaccine as soon as it was offered, having led the vaccination roll out across the UK and continuing to do so with the booster programme.
"With the five months until this decision takes effect, the government and employers must continue to engage with the small minority who have chosen not to have the vaccine.
"This is vital to understanding their concerns, supporting them to understand the importance of the vaccine and to make that important choice."