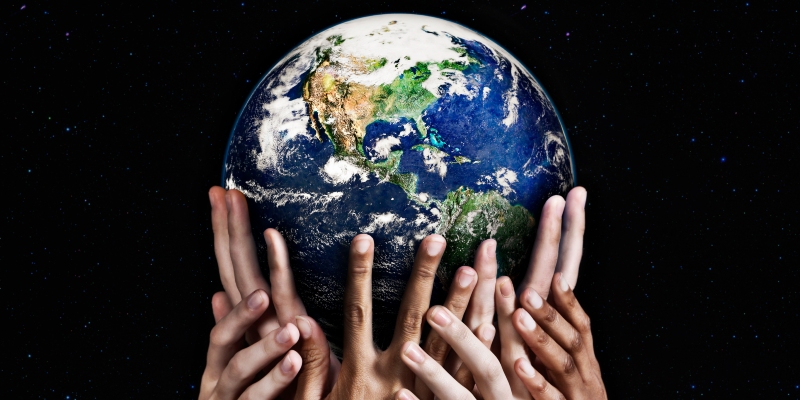 In a letter to the Prime Minister, the RCN alongside other trade unions and leading health organisations, urges him to reverse the decision to reduce overseas aid spending.
The call comes ahead of the G7 Summit and follows the UK's "temporary" abandonment of its commitment to spend 0.7% of Gross National Income (GNI) on overseas aid. The spending cut was announced in last November's Spending Review, with funds for overseas aid cut to 0.5% of GNI.
The letter highlights that the cuts will impact many projects globally, including those looking to train more health care professionals, including nurses and midwives, and will cause direct harm to some of the world's most vulnerable people.
RCN Acting General Secretary & Chief Executive Pat Cullen said: "We are extremely disappointed with the government plans to reduce the funding it provides to vital projects to train nurses and midwives in some of the poorest countries in the world, when they need more support than ever.
"The UK should be leading on addressing the global shortage of nurses and midwives and providing further training and support, rather than reneging on its existing commitments to developing countries.
"At a time when the UK is looking to demonstrate global leadership, it is sending the wrong message to nurses and midwives, and its partners across the world."
Chief Executive of the Royal College of Midwives Gill Walton said: "The Health Secretary has said these cuts are temporary – but that's no reassurance to those programmes which have already had to be abandoned.
"This aid is vital in supporting the most vulnerable, but it's also about empowering nations to become more self-sufficient, particularly in training and developing their own health care workforce. The reality of these cuts is that there will be fewer midwives, fewer nurses, fewer doctors in training, and even poorer outcomes for the people in those countries."
The letter concludes by reminding Boris Johnson that the world will be watching the UK with the G7 Summit taking place in Cornwall this week giving the "golden opportunity" for him to "confirm that the UK will once again honour the United Nations 0.7% spending commitment, and that it will do so without delay".