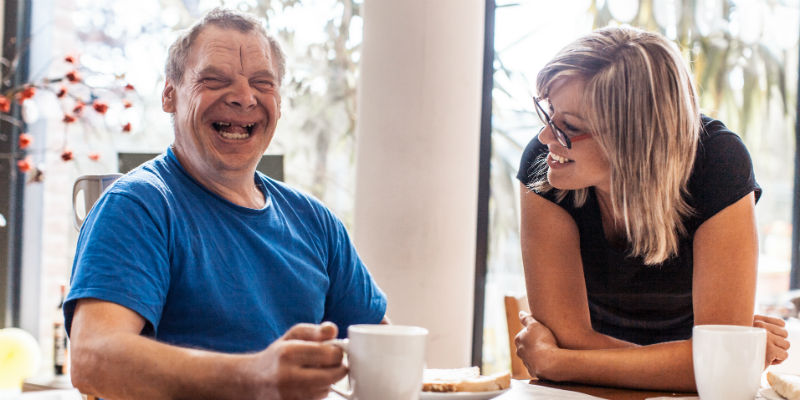 Our new report, Connecting For Change, shows the number of learning disability nurses working in NHS hospital and community services in England has risen by just 22 in three years.
In 2018, the number hit a record low of 3,192 – a fall of 40% in less than a decade. Since then, it has risen to 3,214 – an increase of just 22 full-time equivalent posts in the NHS.
We're calling for a dedicated learning disabilities minister or commissioner in each of the four nations to protect the care and rights of patients with learning disabilities and accurate data about the learning disabilities nursing workforce to aid recruitment and retention.
We're also demanding adequate funding for learning disability services provided in social care, more funding for the education and training of learning disability specialist nurses and a strategy to prevent the reoccurrence of the abuse experienced by people with learning disabilities in the past.
Jonathan Beebee, RCN Professional Lead for Learning Disability Nursing, said: "It's scandalous that in this day and age people with learning disabilities are still dying on average 25 years sooner than the general population. Specialist care can transform their lives.
"Investment is much needed to encourage people to train as a nurse and take the career path into learning disability nursing."
There are only about 17,000 learning disability specialist nurses on the NMC register in the UK, despite warnings from experts that the workforce requires urgent growth.
Jonathan added: "Learning disability nursing is incredibly rewarding but we struggle to recruit, and this is partly due to lack of recognition and identity for what learning disability nurses offer. The RCN has a key role to play in encouraging more students and newly qualified nurses to specialise in this area."
People with learning disabilities are more likely to have serious health conditions, like congenital heart disease or respiratory illnesses. Last week, England's chief nurse Ruth May admitted numbers of learning disability nurses were not growing fast enough.