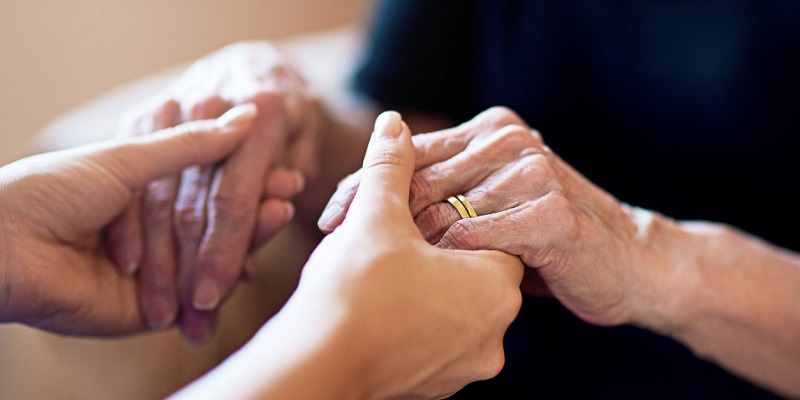 Today the government has published its long-awaited social care reform white paper, part of the Prime Minister's promise to "fix the crisis in social care once and for all."

People at the Heart of Care: adult social care reform sets out a 10-year vision for adult social care. It proposes investing a portion of the £5.4bn funding raised by a new health and social care tax towards assisted living for older people. There is also a suggested investment of more than £100m towards improving technology, such as digitising resident records to devices that track falls and enable greater independence.

However, no commitments are made to increasing care worker pay to a level that recognises their skills and responsibilities and there is no inclusion of a credible, funded workforce strategy to meet the needs of the population. The paper also has no universal framework for fair pay, good employment terms and safe working conditions or advancement for nursing roles within social care.

The RCN is urging ministers to listen to the voice of nursing staff and address workforce challenges with a fully funded strategy covering all parts of the health and care workforce in England. This must include overall supply of staff, as well as staffing levels, skill mix and professional education, to provide the best possible care to patients.

Responding to the new social care reform white paper, RCN England Director Patricia Marquis said: "The government's plans to fix social care 'once and for all' will not succeed if no one in power is willing to come up with a fully costed national workforce plan that aims to put an end to the workforce crisis permanently. The importance of getting this right can't be understated considering it affects the most vulnerable in our society.
"Tens of thousands of expert social care staff, from registered nurses who lead and coordinate services to skilled care assistants, are leaving their posts. One reason behind this is, in an over-stretched system, they can't give the high quality, dignified care that puts each person at its centre.

"There needs to be greater ambition in these plans to turn things around. The government needs to listen to health and social care nursing staff and take their concerns into account. Many are concerned that social care is a postcode lottery and only national planning and leadership can overcome that.
"Otherwise, this is just another paper exercise and will never address the underlying issues in social care reform."

White papers are policy documents produced by the government that set out their proposals for future legislation. They provide a basis for further consultation before a bill is formally presented to parliament.